DC Universe Online for Xbox One Release: 4 Things You Need to Know
Video game console maker Sony's list of exclusive games for its PS4 just got a bit shorter. After months of teasing, developer Daybreak surprised everyone by proclaiming today DC Universe Online for Xbox One release day. The game, which has long been available on Sony's platforms, is now available for anyone to enjoy if they have Microsoft's latest offerings. For those that bet on the Xbox One instead of the PS4 for their next-generation gaming experience, today is a great day.
Here's what you need to need to know about DC Online for Xbox One, how it works and why you may want to give the hit game from Daybreak a try this weekend and beyond.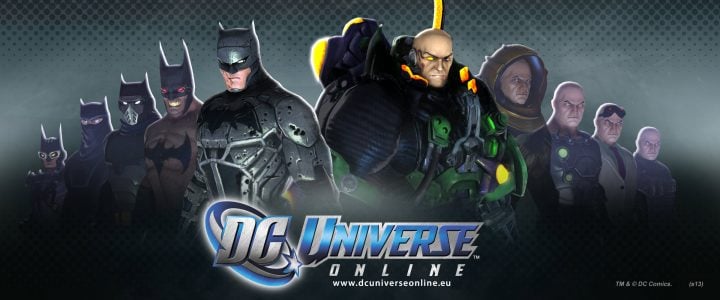 DC Universe Online for Xbox One: What It Is
DC Universe Online is a complete superhero simulator, essentially. The game first arrived on Sony's platforms in 2011. Back then, Daybreak was actually a part of Sony's line-up of first-party studios. That meant that all the games they produced – despite DC Comics being something anyone could love and appreciate – couldn't go to anything else but Sony consoles. All of that changed when Sony announced it was selling the company that became Daybreak. With the sale complete, Daybreak celebrated it's independence by going after Microsoft users who didn't have access to the game before. DC Universe Online arrived on PS4 back in 2013.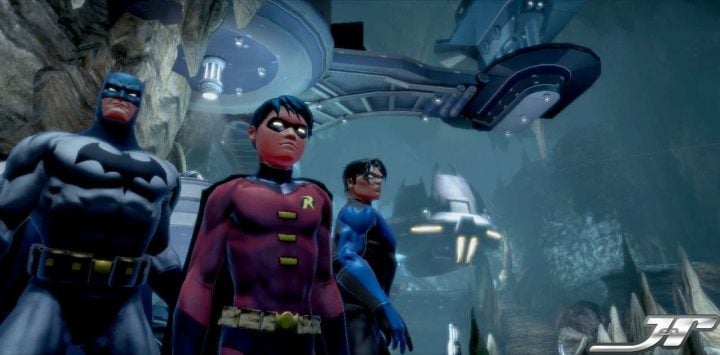 In DC Universe Online, you create your own hero to battle evildoers within the DC Comics Universe. That's the same franchise that includes celebrated vigilantes like Wonder Woman, Batman, Super-Man and the flash.
DC Universe Online lets you can choose from a pre-made super-hero or create your own using the different cosmetic items and extras that the game offers. Different episodes and updates have added more story and gameplay since the game launched. The game even takes it beyond superheroes; if you want, you can create your very own super villain to take on the game's heroes. There are twenty different episodes for players to make it through. This year, the game picked up the option for players to give themselves water powers.
DC Universe Online for Xbox One Is Free to Play
Normally, there'd be some kind of build up to a release this big, but Daybreak seems to have decided to go with shock and awe rather than tease the release on television and in print for months. If this was a normal title, there might be some worry that folks didn't get time to save up for the game or relish picking it up.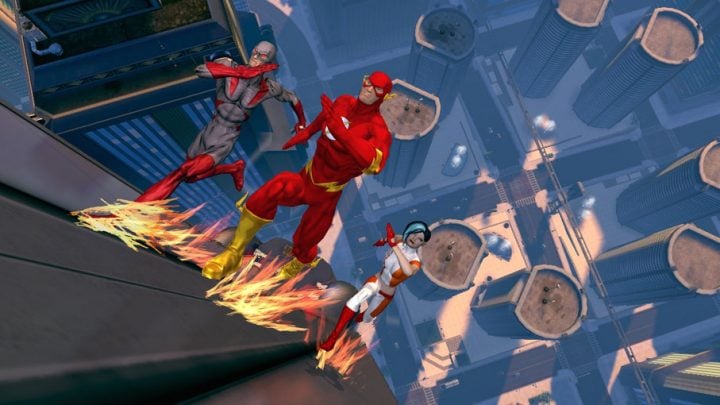 DC Universe Online is different from typical releases that come to the Xbox One in that it doesn't matter if users save for it or not. DC Universe Online is completely free for anyone to download from the Xbox Store and play on their console. To be clear, that's not a special deal or anything, DC Universe Online uses free-to-play mechanics instead of a cover change. You don't have to fork over any money to Daybreak to experience the game. You can decide to pay for in-game extras if you want.
DC Universe Online for Xbox One Requires Xbox Live Gold
You don't have to pay for the game directly, but indirectly you might end up investing some cash. DC Universe Online is an online-only game. That means, that you're required to have a subscription to Xbox Live Gold in order to get the most out of the title. It's the same with multiplayer experiences on other platforms.
Xbox Live Gold costs $9.99 a month or $59.99 a year.
Free DC Universe Online for Xbox One Release Extras
To celebrate the DC Universe Online for Xbox One release, Daybreak is throwing in some in-game extras for all users on its new platform. "To celebrate the game's launch, Daybreak games has created three exclusive items free to download for Xbox One players," the company says in a press release revealing the game launch. One of those items is a Powered-Up Cape. Another is the Powered-Up Emblem. Vaper Aura is the final item.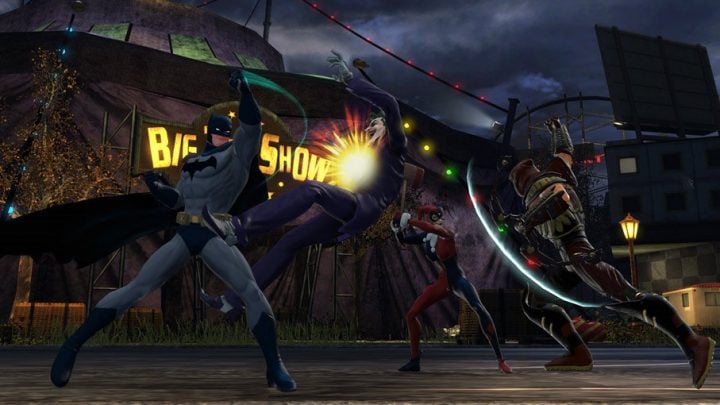 All told, the DC Universe Online for Xbox One Release couldn't be a bigger deal. It's one of the rare times owners of a rival gaming console can pick up a title meant for a different platform without selling their original console used and purchasing a new one. That's great news for anyone that wanted to play the game but couldn't.

This article may contain affiliate links. Click here for more details.