Dead Rising 4 Release Date Details
Last updated 12/5/2016
The undead seem to have a knack for being alive. At least, that's if you're judging by the amount of video games made about zombies and their elk. Video game developer Capcom and Microsoft announced at E3 2016 that they were renewing their partnership for another entry in the Dead Rising franchise that Microsoft used to launch its Xbox One console back. Specifically, the two revealed that there's a Dead Rising 4 in the works right now. Even crazier, the Dead Rising 4 release will happen this holiday season.
The Dead Rising 4 release will be a return to form for the series in a few ways. Staples of the franchise are back, including the protagonist from the original game. Weapons can be hacked together on the fly are a big part of this game's experience too.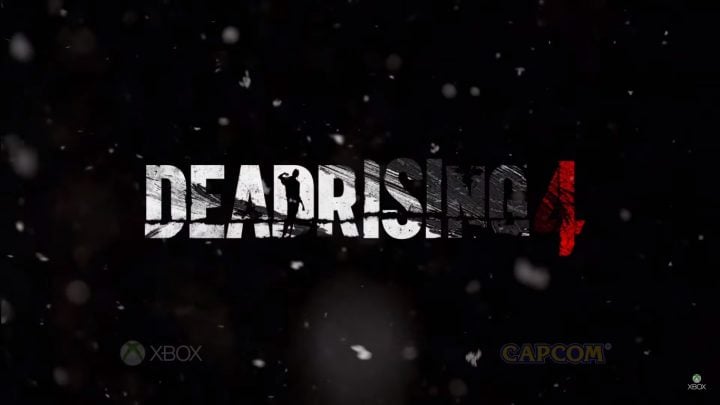 Dead Rising 4 Release: Returning Classics
At the E3 2016 trade show in Los Angeles, California, Microsoft surprised everyone with the Dead Rising 4 release. To be clear, it wasn't as if the series had taken an unusually long break; Microsoft and Capcom last teamed up for a game in the series in 2013. We'd heard no rumblings of a new entry in the series though. Since the launch of Dead Rising 3, a whole new generation of zombie and undead games have surfaced, seemingly flooding the genre. It wasn't as if a Dead Rising 4 release was out of the question, just out of everyone's mind.
Microsoft confirmed at the show and in a post later added to its Xbox Wire blog that Capcom Vancouver is working on the title. The Dead Rising 4 release takes players to Willliamette, Colorado. Back is series star Frank West, who has a stunning knack for piecing weapons together using any materials that he can find on hand.
Dead Rising 4 takes place during the holiday shopping season. Somehow Frank West ends up stuck in a shopping mall when everything that can go wrong in the Dead Rising universe does go wrong. He's forced to hack together weapons to make it out alive. That includes new EXO suits that give him super-human strength and other abilities.
Dead Rising 4 Release Date
The holiday theme works for Dead Rising 4 because it's something the series has never taken on. Also, that's the time the game will launch. Microsoft and Capcom confirmed the Dead Rising 4 release date for December 6th, 2016.
Dead Rising 4 Upgrades
The Dead Rising 4 release brings more than just a new setting with it. Players can also expect some upgraded base mechanics. Chief among them is the multiplayer experience. Missions can be completed with up to three other people who own the game over Microsoft's Xbox Live online gaming service. Players don't have to wait until a match is over in the game's multiplayer to join in on the festivities either, Capcom has confirmed that the game will have join-in progress.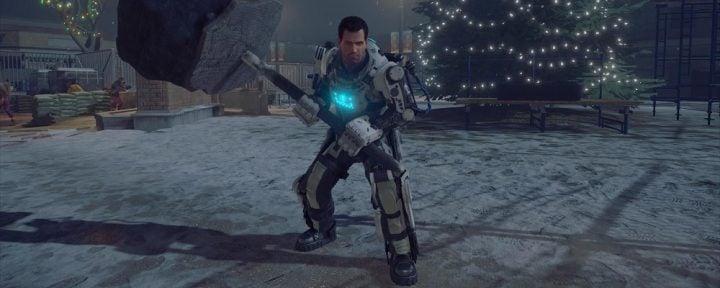 There are two new kinds of zombies that'll push Frank's Exo Suit to the absolute limit. Fresh zombies transform right in front of Frank because they've only been infected hours before. They're faster and more vicious than other enemy types. Evo are closer to animals than humans at this point. They're quick and vicious.
Dead Rising 4 for Windows 10 Release
Microsoft has spent the better part of the last year pushing the idea that every Windows 10 PC is just as capable of offering an exciting game experience as an Xbox One. To that end, many of the games that it once held as console exclusive, are getting releases on Windows 10 through the newly upgraded Windows Store. Dead Rising is no exception.
Microsoft confirmed at E3 2016 that the Dead Rising 4 release will happen this year on both of its platforms: Windows 10 and the Xbox One. That's great news for anyone who has already upgraded to the new operating system.
Read: Xbox Play Anywhere: What You Need to Know 
At E3 2016, Microsoft announced a new initiative called Xbox Play Anywhere. The program guarantees users that they'll have the best experience with a title that they buy for Xbox One on their Windows PC. Buying one version of the game unlocks the game for the other. What's more, game progress and content purchases sync between the two versions over Xbox Live.
Dead Rising 4 is not an Xbox Play Anywhere title.
Dead Rising 4 Pre-Orders
With the release getting ever closer, Microsoft is now ready for users to place their Dead Rising 4 pre-orders. Pre-ordering through the Xbox Store or from a retailer gets you digital extras.
Getting Dead Rising 4 Standard Edition for $60 from the Microsoft Store gets users the X-fists character add-on at no additional charge. Amazon buyers get the Slicecycle, a motorbike with two chainsaws attached. The Candy Cane Crossbow is only for shoppers at Best Buy retail stores. Finally, United States shoppers at GameStop unlock a Snowman helmet that shots snowballs. Pre-orders at GameStop also receive an exclusive snow globe to put on their shelf.
The digital Dead Rising 4 Deluxe Edition was announced on Xbox Wire. That version of the game costs $79.99 to purchase. It comes with access to all of its forthcoming add-on content. There's the Stocking Stuffer Holiday Pack and Super Ultra Dead Rising 4 Mini Gold Pack. The biggest part of this season pass is the Frank Rising add-on it seems. It features a continuation of the game's story.
If purchased separately, the Dead Rising 4 Season Pass will cost $19.99.
Dead Rising 4 Midnight Release
Unfortunately, GameStop and Beset Buy won't offer midnight release pick up for Dead Rising 4. As such, shoppers will have to pick up their physical copies of the game on release morning when those stores open.
Dead Rising 4 Release Trailer
https://www.youtube.com/watch?v=smtAWDXcwfU
Dead Rising 4 is Microsoft's last Xbox exclusive title release before the holiday shopping season concludes.