Deal: Amazon Offers $30 Store Credit for Windows 8 Pro DVD Orders
While Microsoft had announced that the digital download version of Windows 8, which will be released on October 26, will cost just $40, users who want the DVD retail version of the software will have to pay an extra $30, or $70 total. However, it looks like Amazon is making the deal more palatable for users who absolutely must have Windows 8 on a retail disc by offering customers a $30 credit, which could be applied to any item in the future on Amazon's storefront.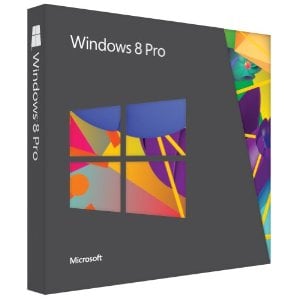 There are some restrictions, however, to how you can apply the $30 credit. According to Amazon, you cannot use it for orders of digital goods, including Kindle books, MP3s, and video downloads and rentals. The $30 store credit will be emailed to customers thirty days after the order shops.
Windows 8 Pro is available to customers who own an existing PC running Windows XP or later. Users who want to start from a build earlier than XP or want to install a fresh build should order Windows 8 System Builder, according to Microsoft.
The other option, other than upgrading to Windows 8, would be to buy a new PC or tablet with the OS pre-installed.
Windows 8 is the first version of the Windows operating system that is targeted for all form factors of PCs, including traditional desktops, laptops, touch interfaces, and tablets. In addition to Windows 8, Microsoft is also releasing a scaled down version of the OS called Windows RT, which will be aimed at systems running processors based on designs from ARM Holdings. Windows RT and the ARM hardware won't be able to run legacy programs designed for Windows 7 or earlier.
In addition to launching Windows 8 on October 26, Microsoft is also launching its own self-branded hardware. For the first time, Microsoft is entering the tablet hardware space by debuting its Surface tablet, which will initially ship with Windows RT (ARM version). The company promises a Windows 8 Pro edition of the Surface for a later date.

As an Amazon Associate I earn from qualifying purchases.