Dear Larry Page: Welcome to the New Title. Now Can You Get GMail Fixed, Please?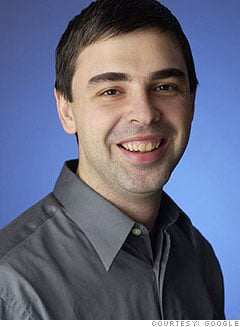 So today officially marks Google co-founder Larry Page's first day as the man who wears the Google CEO title. He's got a lot on his plate to be sure. I don't envy the man for stepping up to be the buck stops here guy for Google. But I do have, what to me, is a simple request. It's actually one I see from a lot of folks as my Twitter feed flies by. Fix GMail.
Don't get me wrong GMail works. It's not horrible. It's just horribly inconsistent when it comes to running smoothly or running like Microsoft Outlook on a five year old machine with a .pst file the size of small galaxy. Often it seems as if GMail knows when I need to quickly send out an email so it chooses that moment to bog down. It's actually uncanny how frequently that happens. I know many others feel the same way.
One of the things I used to love to do with GMail was to experiment with new features via the Labs. I've stopped doing that and quite honestly turned off quite a few of those features in order to try and gain some consistency. That doesn't seem to help matters. Google keeps adding features like the new Bulk and Notifications labels, but honestly I'd rather see them aim for consistency than aim for new features. But that's an age old paradox in the tech world as engineers and product manager constantly strive to bring new features into the mix, and yet they seem to forget about what attracts us to a service or a piece of software in the first place.
So, Larry as you're settling in to the new job title here's hoping instead of looking forward you'll also take stock of what you have and spend some resources trying to make those things live up to their initial promise.

As an Amazon Associate I earn from qualifying purchases.