Dell 10-Inch Android Tablet Will Be Called Streak Pro
Until today, it had been unknown as to whether Dell's upcoming 10-inch Android tablet would fall into its Streak line of devices. Well, that question has been answered by a leaked document that says that the device's name will be, drum roll, the Dell Streak Pro.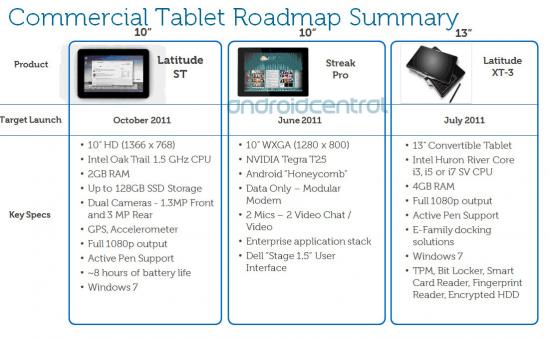 That's right, this summer, Dell will be releasing a Honeycomb powered tablet that will be called the Dell Streak Pro.  We also now know some of the specifications that are going to come along with it.
Along with Android 3.0 Honeycomb, the Streak Pro will sport a 10-inch WXGA 1280×800 resolution display, an NVIDIA Tegra T25 processor, 2 microphones, and it will be a Data Only device which unfortunately means no phone calls.
It'll also come with an 'Enterprise application stack' aimed at business types as well as Dell's 'Stage 1.5' user interface.
There is also a release window listed on the top and it says that Dell is or at least was planning on getting this thing out in June. Cross your fingers that that is still the case.
(Via Android Central)