Dell Chromebook 11 Announced as Sub-$300 Educational Tool
Dell has introduced its first-ever Chromebook today, and the company is unoriginally calling it the Dell Chromebook 11. As expected, it's a small laptop aimed for students and schools, and while Dell didn't provide a firm price, it said the Chromebook 11 will cost under $300, so we're guessing it will just barely squeeze that line with a $299 price tag when it officially releases next month in the US and UK.
Dell's first Chromebook comes packing with the mediocre specs that you can expect out of a sub-$300 laptop, with a 1.4GHz Intel Celeron 2955U processor, 16GB of internal storage, 2GB or 4GB of RAM (your choice), and an 11.6-inch display with a resolution of 1366×768 to top it all off.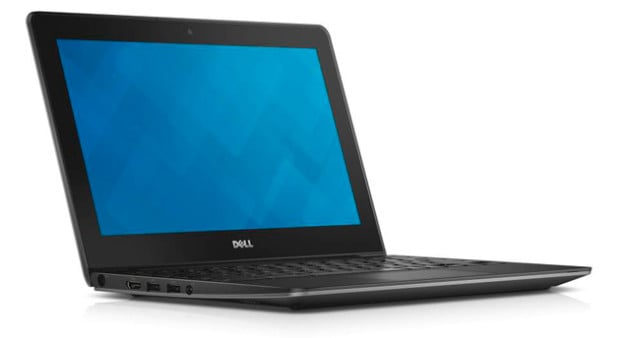 Furthermore, battery life is expected to last for about 10 hours on a single charge, and the entire device will weigh in at only 2.9 pounds. Overall, it's nothing too special, and we've seen very similar specs with other Chromebooks from companies like Samsung, Acer and HP, who also have models priced under $300.
Dell is planning to launch more Chromebooks in the next few month, which will target a broader range of consumers than just students and educational institutions. The company even says that it plans to make Chromebooks geared toward small businesses, but no word on what kind of specs these future Chromebooks will be packing.
Dell hasn't had the best of business over the last few years, but it's slowly making its way back into the limelight. The company's Venue 8 Pro tablet was put up for a firesale in the Microsoft Store for $99 and pretty much sold out immediately. Dell seems to want to start out 2014 with a bang and attempt to put itself back on the map with a new line of Chromebooks; we'll see how it fares.

This article may contain affiliate links. Click here for more details.