Dell Inspiron Duo Flipping Tablet Coming Nov 23?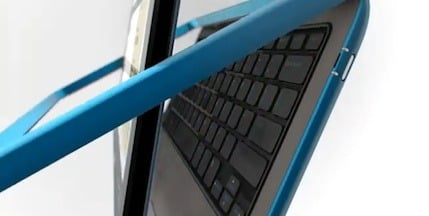 Remember the Dell Inspiron Duo? You know that hybrid Tablet/Slate that flips around in it its frame to make a keyboard available? Well, word is we might be seeing it available for sale next week on November 23. According to CNET we'll be seeing pre-sale info later this week with the device ready to ship next week.
The Windows 7 based hybrid Tablet/Netbook runs a dual core Atom processor and I'm guessing Dell is aiming this at the folks who really want to pound on the keys in addition to having a touch Tablet/Slate.