Dell Inspiron Duo Making Waves at IDF 2010
To say people are excited about the Dell Inspiron Duo here at IDF 2010 is an understatement. For those wondering why I didn't get t o go hands on with the Inspiron Duo, here's why: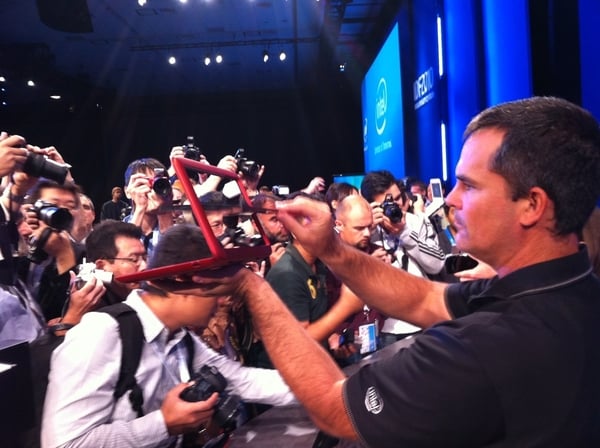 I had to fight my way through a crowd of journalists just to grab a few seconds of video of the Inspiron Duo. It reminded me of fighting my way through a train station to get to the ticket window in India.
I talked to a few folks here at IDF 2010 about the Inspiron Duo and the big question about it is price. If Dell charges north of $500 the consensus is that it'll flop. At or below $500 and a lot of us think Dell will move a lot of units.
Picture via Intel's Ken Kaplan.