Dell Latitude XT Touch Drivers Held Hostage: Day 5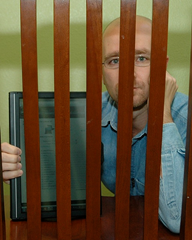 Oh, no! They got Rob!
Well, actually they didn't get Rob, he, like other Dell Latitude XT users are having their Windows 7 drivers for the Latitude held hostage by Dell. We're now into Day 5 and counting.
I hope they at least give him some bread and water.