Dell Latitude XT2 Tablet PC Officially Announced, $2399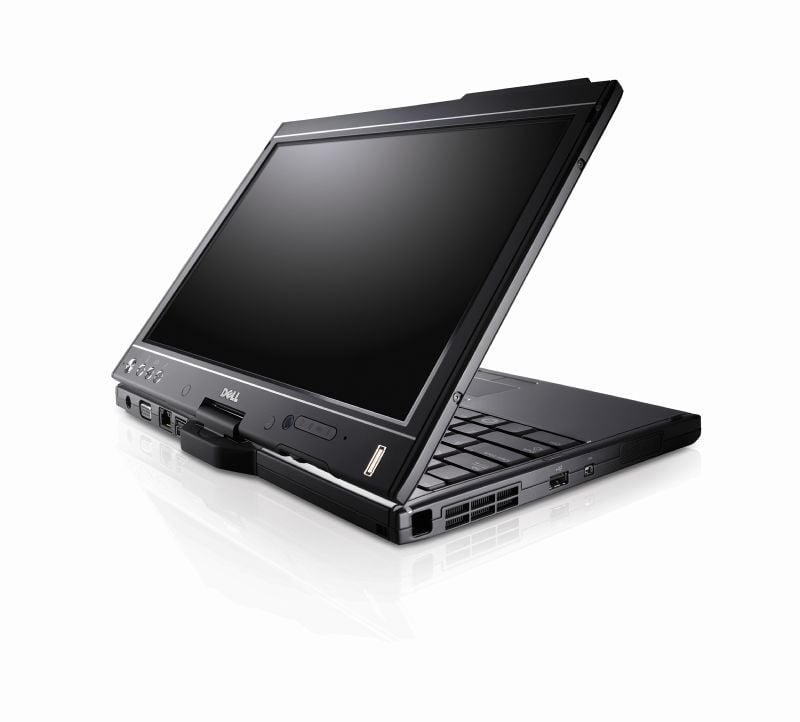 Dell's getting all official on us now, finally announcing what has been leaked the past several weeks, the new series in their XT Tablet PC line up – the Latitude XT2 Multi-Touch Tablet PC: 1.2 ghz SU9300 / 1.4 ghz SU9400 Montevina Core 2 Duo ULV, up to 11 hour battery life (6-cell + 9-cell slice), improved antennae design for wireless connectivity, Intel 4500MHD integrated graphics, up to 5 gb DDR3 ram, N-Trig capacitive touch digitizer for multi-touch support. The Latitude XT2 is available now at a starting price of $2399. More specs, pictures, promo video, and official press release after the break.
FYI – this was under embargo until Tuesday morning, but since other sites, and Dell + Dell Japan themselves, have broken the embargo, we have now published it.
Specs
Processor: 1.2 / 1.4 ghz Intel Small Form Factor Montevina chipset
Graphics: Intel 4500MHD integrated graphics
Display: 12.1″ LED and Daylight Viewable LED, 1280 x 800
Weight: 3.62 lbs with 4-cell; 3.78 lbs with 6-cell
Battery: 4, 6, and 9-cell slice
Memory: 1gb on board, 1 slot open for up to a 4gb DDR3 chip for up to 5gb of ram
Storage: 80 gb / 120 gb SATA HDD, 64 gb SSD
Input: multi-touch screen, digitizer pen. Full size keyboard, track stick, track pad. Dell has removed one of the programmable buttons previously on the XT – the 4th screen button for email.
OS: Vista Ultimate, Vista Business, each with downgrade rights to XP Tablet Edition
Connectivity: Wireless LAN, Mobile broadband (EVDO, HSUPA/HSDPA)
Ports: 1394, 2 USB 2.0, 1 USB 2.0/eSATA, VGA, RJ-45, Audio, 54mm Expresscard / SD card slot
Fingerprint reader
System management: Intel vPro
Docking: Latitude XT2 Media Slice (XT2 is backward compatible to previous dock)
Official Press Release: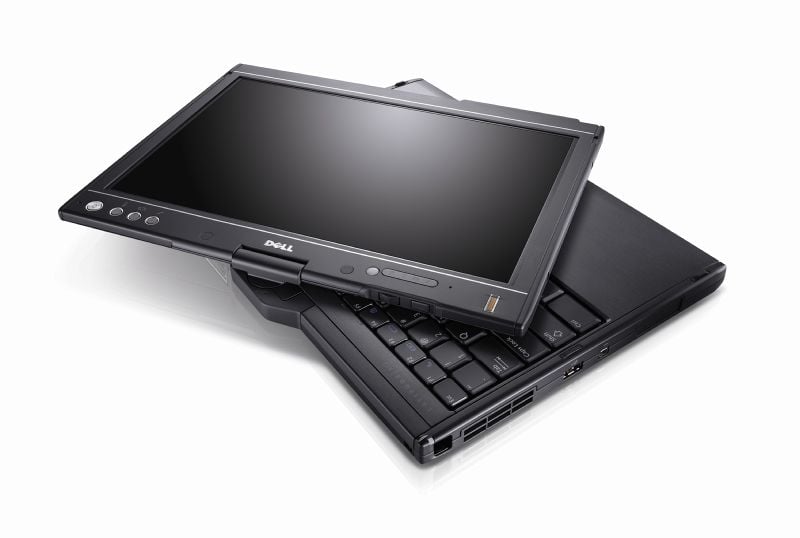 ROUND ROCK, Texas, Feb. 10, 2009 – Dell today announced the Latitude XT2 convertible tablet building on the industry's first tablet PC with multi-touch screen capabilities designed to enhance security, increase performance and extend battery life. The system starts at $2,399 and is available today at www.dell.com/latitude.
Multi-touch capabilities on the Latitude XT2 allow users to use natural gestures like a pinch or tap for scrolling, panning, rotating and zooming that work with productivity applications they use every day. Dell's integration of multi-touch screen technology allows customers to use the full real estate of the display, as opposed to just the touchpad.
""As part of our commitment to deliver the best mobility experience, Dell revolutionized the tablet space with the first multi-touch capable product that allows customers to use the entire screen," said Brett McAnally, director, Dell Product Group. ""Today, we're extending that leadership with the Latitude XT2 to deliver more performance, security and manageability."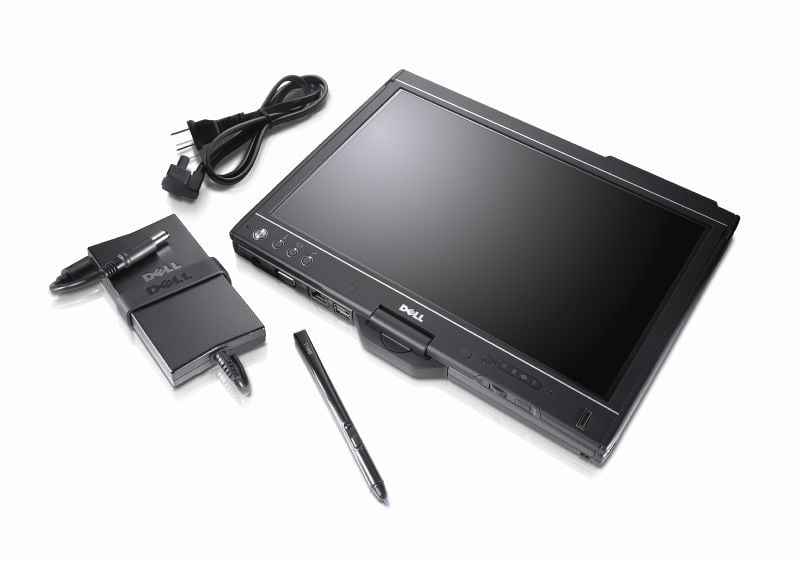 Other features include:
* Up to 11 hours, 28 minutes of battery life1 with six cell battery and optional 6-cell battery slice
* Daylight Viewable display that has up to 100 percent more luminance than the HP EliteBook 2730p.
* Full-size keyboard, touchpad, point stick and battery-free pen give users input flexibility.
* Combines performance with high touch accuracy to allow touch interface with small icons without drops or hangs.
* Comprehensive services options with Dell ProSupport.2
* Improved connectivity with new LCD-based wireless antenna design.
* Enhanced hinge design for improved panel stability.
* SATA drive support providing updated storage technology and enhanced performance.
* Comprehensive security features adding Dell ControlVault and ControlPoint Security Manager.
* DDR3 RAM allows better performance and up to 5GB RAM.3
* Manageability with integration of Intel vPro and DASH 1.0 compliance.

As an Amazon Associate I earn from qualifying purchases.