Dell Releases the Latitude Z with Wireless Charging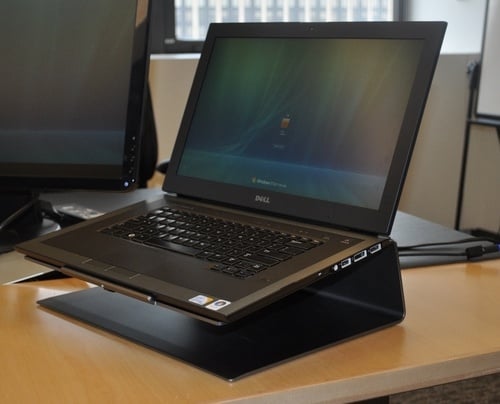 Dell is getting into the wireless charging and wireless connectivity business with the release of the Latitude Z. The Z comes with a magnetic inductive stand that works with the power coils in the base of the notebook to charge the device up, supposedly in the same amount of time as it would if the device were plugged in directly. You can also purchase a dock that allows you to connect to other peripherals that then communicate with the notebook wirelessly via Ultra Wide Band technology. The Latitude Z is a fully featured notebook in a 16 inch form factor and follows the trend with a very thin profile, although it does weigh in at 4.5lbs.
The Latitude also contains Dell's Latitude On system which means the system has and additional ARM processor that allows you to quickly boot into an environment to check email, etc… And for those who want Touch, the Z has an LCD sensor built into the right bezel that allows you to bring up applications. Dell calls this Edge Touch.
All of this doesn't come cheap as Dell is targeting this at the Enterprise and business user. Price is $1999 but of course that's before you add the wireless dock.
Joanna Stern of Gizmodo got hands on with the Z. Check out the quick video look after the jump.
Dell Latitude Z from Gizmodo on Vimeo.