Dell Streak 7: Another Device Without Enough Juice
Reviews of the Dell Streak 7 are rolling and battery life looks to be the device's Achilles heel. You can make a tablet sleek, sexy and powerful, but who cares if you have to constantly keep on the lookout for a power outlet? You would've thought that Dell would've learned this lesson by now, with countless consumers and reviewers citing the iPad's long battery life as one of its best features.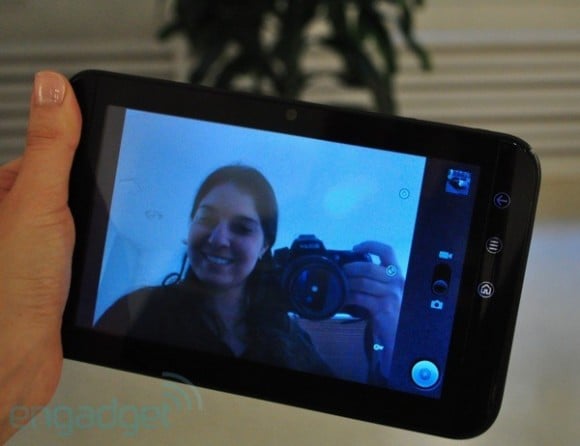 So how bad is the battery life? Our friend Avram Piltch of LaptopMag ran his standard web browsing test with the screen brightness set to 40%. The Dell Streak 7 only mustered 3 hours and 48 minutes over 4G. Over WiFi, the Dell Streak 7 scored just over four hours. For comparison purposes, the Galaxy Tab lasted for more than nine hours on the same test.
So what's the problem with the Dell Streak 7 battery life? Simple- the battery. With a capacity of only 2780 mAh, it's no wonder it drains so quickly. The Galaxy Tab's battery has 43% more capacity than the Streak 7's.  Kevin Tofel of GigaOm wrote:
A true battery test requires more testing time, so I'll revisit this aspect, but the Streak 7 seems to gulp power. Using it in limited fashion, I've seen the battery indicator drop by 10 percent in as little as 30 minutes, for example.
Joanna Stern, another reviewer I respect, from Engadget wasn't impressed with the Streak 7's battery life either and wrote:
There's no way to beat around the bush on this one: the Streak 7's battery life seriously disappoints…We powered on the device at 6 pm on Friday evening and after about five hours of intermittent usage on T-Mobile's 4G network — checking Twitter, e-mails, looking up a few addresses on Google Maps, and surfing the web — the tablet was totally dead. …on our battery rundown test, which loops the same standard definition video with brightness set at 65 percent and WiFi on, the 2780mAh battery only lasted three hours and 26 minutes.
The device looked pretty nice at CES 2011, but we only had a couple of minutes to give it a once over, so these reviews are really disappointing.
I'm not sure what it'll take for companies to understand that battery life IS mobility. Building devices that can't last for a day of intermittent use or longer than people are likely to use it during a single session is mindless. Would you try and sell a sports car with only a two gallong tank? Dell and otherswho are selling tablet devices need to stuff bigger batteries inside of them if they hope to take even a bite out of Apple's iPad pie.

As an Amazon Associate I earn from qualifying purchases.