Dell Talks About Releasing Drivers for Latitude XT Tablet PCs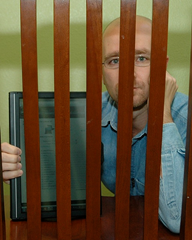 Deep from within the undisclosed location where Rob and his Dell Latitude XT are being held hostage (we're now in Day 13) a message has surfaced from Dell. Essentially Windows 7 drivers for the Latitude XT are in development. Here's what Dell has to say:
We need to clarify some of the confusion around Windows 7 support for the XT. First off, let me say point blank that we have Windows 7 drivers and firmware in testing at this time for the XT. We plan to have them web posted in the January release block which should be live toward the end of December, barring any unforeseen delays. In the event of any delays, I will keep you posted here. We do not in any way want to convey to our valued XT customers that we are cutting off support and driver development for Windows 7 on the XT. It is obvious that is the current perception, and we apologize for any lack of clarity on our part.
It looks like there's still some time to wait, but at least we're hearing that some help is coming. If you want to read more about what Dell has to say, you can check out the other posts at the IdeaStorm page.