Dell Venue 8 Pro Makes Productivity Mobile With Optional Keyboard Dock
Just like the Dell Venue 11 Pro, the Dell Venue 8 Pro brings Microsoft's Windows 8 productivity to the tablet convertible form factor. The Dell Venue 8 Pro comes with an 8-inch display, optional keyboard that fits the display's size–unlike the humongous Acer Iconia W3 with an equivalent 8-inch footprint that has an optional keyboard dock that's the size of a regular, full-sized desktop keyboard–and terrific battery life and much improved performance thanks to Intel's more conservative Intel Atom processor that's based on the new quad-core Bay Trail microarchitecture.
The Venue 8 Pro comes with either 32 or 64 GB of on-board storage and the 8-inch display has a 720p HD resolution, unlike the 1080p full HD on the larger Venue 11 Pro.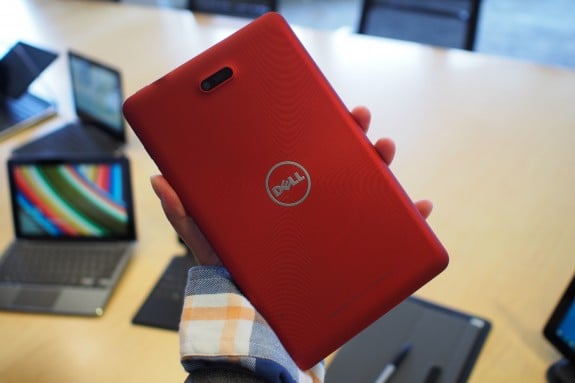 Still, as a mobile device, you can also add an optional 4G LTE modem for wireless mobile broadband without having to worry about hunting for a WiFi hotspot. With a memory card, you can also augment the storage by another 64 GB with a micro SDXC card.
The tablet also woks with an optional Dell Active Stylus accessory for those who need to draw, handwrite, or doodle. The small size would make it a perfect companion for a student who may need access to the full catalog of legacy Windows programs as the Venue 8 Pro does use Atom's x86 architecture.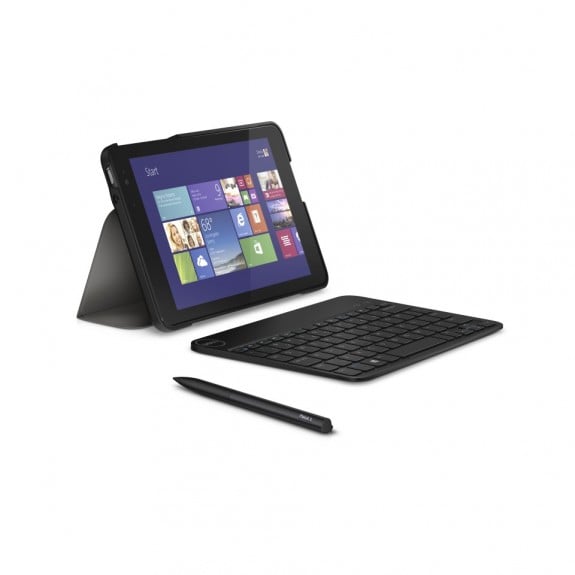 The closest competitor to the Dell Venue 8 Pro right now would be the Android-powered Samsung Galaxy Note 8 with the optional ZAGG ZAGGkeys Folio keyboard.

As an Amazon Associate I earn from qualifying purchases.