Dell's Hiatus From Windows Phone Means No New Mango Phones
Dell has confirmed that it will not be releasing any Windows Phone 7 devices with Microsoft's latest Mango software. The company will be taking a break from the Windows Phone 7 mobile operating system after having released one handset, the Dell Venue Pro, on the platform last year. At the time of release, the Dell Venue Pro offered a unique portrait-sliding QWERTY form factor to the ecosystem, but in the U.S. the device is only sold either through Dell's retail website or through Microsoft retail stores and were neither available directly through carrier stores from AT&T nor T-Mobile USA, limiting the smartphone's reach to traditional customers in the States who generally would only learn about phone releases either through carrier retail stores or through big box retailers like Best Buy.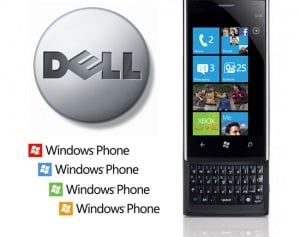 Mango is an evolutionary upgrade to Windows Phone 7, and the most notable new hardware feature that Mango-made phones will come out with is support for front-facing cameras.
In the past, it was speculated that Dell is working on an updated hardware for the Venue Pro code named the Dell Wrigley. Unfortunately, that handset is now canceled, according to WP Central, and it's unclear if Wrigley ever left the planning stages.
Despite taking a break from Microsoft's mobile platform, which so far has not gained traction as fast as the company would have liked, Dell may be back when Windows Phone 8, code named the Apollo OS, gets released.
For now, customers who purchased the Venue Pro will continue to receive support through Dell.
In terms of mobile, in the past, Dell had announced that it is withdrawing from the Android tablet market in the U.S. and will be focusing its efforts on the Chinese market.

As an Amazon Associate I earn from qualifying purchases.