Demo of SurfaceScapes' D&D Microsoft Surface project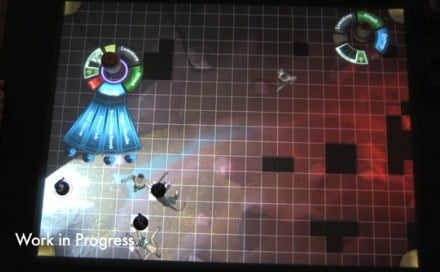 Microsoft Surface blog has posted that second part of their interview with the SurfaceScapes team, along with a new video demo of the project in action. The video is a bit, shall we say, dry, but anyone interested in the thought process behind the system should find it educational. I found this line from the interview enlightening.
EH: Were there any surprises?
ML: We didn't really think about the perspective issue. It makes total sense once its realized, but I think we were so used to having our interfaces with computers being a specific orientation, we didn't realize that looking from multiple angles would be such a challenge.
Great to learn they're looking at this from the right angle, or angles as they were. Video demo after the jump.