Despite Increased Competition, HTC Committed to Windows Phone 7 with Mango Releases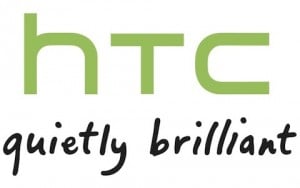 Despite new OEMs and vendors being added as Windows Phone 7 partners, creating increased competition, HTC, one of Microsoft's long-time partner since the Pocket PC days, remains committed to the platform. Echoing a sentiment that the company had made at the Reuters Global Technology Summit, HTC CEO Peter Chou says, "We are very committed to Windows phone products."
The company is currently working on Mango smartphones, which runs an updated version of the Windows Phone 7 operating system and brings over 500 new features to the mobile OS. Also, through the Mango update, HTC may be developing not just phones running the next-generation OS, but phones capable of running on the next-generation networks capable of even faster Internet speeds. Mango reportedly opens the doors for manufacturers to implement 4G technologies, for up to 10 times faster mobile broadband data speeds than the 3G technologies that it aims to succeed, though it's still not clear which protocol(s) for 4G networking are supported, whether it's HSPA+, WiMax, LTE, or any combination of those technologies. The current crop of Windows Phone 7 devices are limited to 3G speeds, either via UMTS/HSPA on the GSM side, or EV-DO on the CDMA side; the former used by AT&T and T-Mobile in the U.S. and the latter employed by Sprint and Verizon Wireless.
Previously at the Reuters tech summit, HTC says that it actually welcomes Microsoft's now largest OEM partner, Nokia, to the Windows Phone fray saying that Nokia's huge brand presence may be good for the platform as it attracts attention and awareness for Windows Phone. Chou's latest comments seem to be in alignment with what the company has said before.
The company did not give a timeline as to when we'll see its next-generation Mango phones running the Windows Phone platform. For comparison, Nokia is confident that we should see a 'portfolio' of devices running on the updated platform later this year with multiple products.
Given that HTC was Microsoft's largest partner, and long-time friend, it was unclear how the recent Microsoft-Nokia partnership would affect HTC. Nokia, which has gained access to Windows Phone 7 code and is the only partner capable of doing so, is able to change the code to the OS to meet its needs and differentiate its phones. This development seems to leave HTC un-fazed. However, in as much as HTC asserts that it's committed to Windows Phone, the company also has diversified its portfolio. In recent years, it has found success building on Google's Android platform and was seen as a key partner in launching the world's first Android smartphone with T-Mobile USA in the form of the T-Mobile G1. The company has the flagship Droid Incredible line on Verizon Wireless, and a high-end Inspire 4G for AT&T. Most recently, it has released Android-based tablets as well, under the HTC Flyer moniker.
HTC, which has in the past designed and manufactured Pocket PCs and Windows Mobile devices for other big names, like HP-Compaq's iPAQ and Palm's Treo, has recently begun to make a name for itself through increased marketing and product promotion in its own name rather than create devices for carriers and others to brand themselves. The company has been seen as a success in the mobile space, evolving its business from a manufacturing business, like what Foxconn is to Apple in building iPhones and iPads, to a product-based business to compete with the likes of Apple, Samsung, and Nokia.
Via: Reuters

As an Amazon Associate I earn from qualifying purchases.