Destiny 2.0 Download Problems Plague Release
What seems like thousands of users are running into Destiny 2.0 download problems. At least that's the impression reports on social media sites and forums give this morning.
Users begin reporting Destiny 2.0 download problems and more just after noon Pacific Time yesterday. That's when Destiny 2.0 finally became available for users to download. Destiny 2.0 isn't a new game in the fairly new first-person shooter/role-playing franchise. Instead, it's a massive update to the same game that launched a year ago today. Destiny 2.0 includes hundreds of changes to missions and fixes for the most common issues reported by gamers over the last year or so.
Late yesterday and into this morning, Destiny owners began reporting some pretty outrageous download times. The Destiny forum on community site Reddit has a Destiny 2.0 thread with some complaints about the lengthy Destiny 2.0 download problems.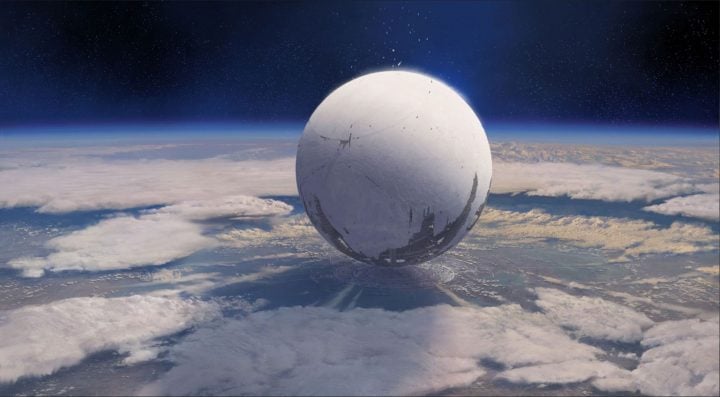 "12 Hours into download and I still have 14 gigs left in my download," says one user in the thread. Another users says that their having issues downloading the compatibility upgrades they need before they can get the Destiny 2.0 update running on their machine. This user is downloading to a last-generation version of Destiny on Microsoft's Xbox 360.
Read: Destiny 2.0 Release Details: What Is New & Different
The Bungie Forums has a topic thread dedicated to Destiny 2.0 download problems and times. The first user in the thread reports that the download took a whopping 8+ hours before he'd made it to 78%. Another user reports that his Destiny 2.0 download "stalled at 10 gigs after 12 hours." Some users report getting error codes for the Destiny 2.0 download, stalling their progress. It's worth noting that both the Bungie Forums and the Destiny Reddit have users who report quick and painless download times. The problem is that this just doesn't seem to be the norm.
For it's part, Bungie acknowledged Destiny 2.0 download problems as they were happening on social networking site Twitter. "Many Guardians are trying to download the largest Destiny update to date at the same time. Thanks for your patience," a message posted to the company's Twitter profile reads. The message is a tacit admission that some users are suffering through issues. To the developers credit, it's not using hyperbole to defend the issues. Destiny 2.0 is the biggest update to the game we've seen yet. Bungie plans to follow it up with the biggest expansion we've seen yet on September 15th. That's when Destiny: The Taken King arrives on store shelves and unlocks for those who've purchased the digital version already.
Read: Destiny: The Taken King & King's Fall Release Date Details
If you encounter any trouble with downloading Update 2.0 we want to hear all about it: https://t.co/tnZp35Szyf

— Bungie (@Bungie) September 8, 2015
Destiny 2.0 is a free update. Destiny: The Taken King is the paid update that users will need for new strikes, missions and story content.
Bungie hasn't yet followed up on the Destiny 2.0 download problems this morning, but has detailed some other issues. Destiny 2.0 players report not seeing any rewards when patrolling. That's on purpose, according to Bungie. "New Patrols are not currently granting rewards in Update 2.0. Enjoy them for now, but they won't pay out until 09/15," a message on Twitter says. Bungie is asking users encountering Destiny 2.0 problems to add them to report them in its forum.
Destiny 2.0 is available on the Xbox 360, Xbox One, PS4 and PS3. Xbox One and PS4 users should find that the update has already started – or even completed – if they have those consoles' low power mode enabled. Both can download games and game updates in the background, even if they don't appear to be on. Owners of the Xbox 360 and PS4 will need to manually trigger the Destiny 2.0 download by trying to enter the game. They'll need some compatibility fixes then the larger download.

This article may contain affiliate links. Click here for more details.