Destiny 2.0 Release Details: What Is New & Different
Video game lovers all over the world are rejoicing. Owners of Microsoft's Xbox One and Sony's PS4 are getting the first part of what'll eventually be a huge refresh of Destiny. Available right now is Destiny 2.0, what developer Bungie is describing as a massive upgrade to its first-person shooter turned massive online role-playing game.
The first version of Destiny arrived last year to plenty of fanfare. The Destiny 2.0 update enhances the entire game, introducing changes to mechanics, adding new levels to the game's progression system and giving the year old smash-hit a new lease on life.
Here's what you can expect from the Destiny 2.0 release and update according Bungie. You'll absolutely need to study these Destiny 2.0 changes before you continue your career as a Guardian after today.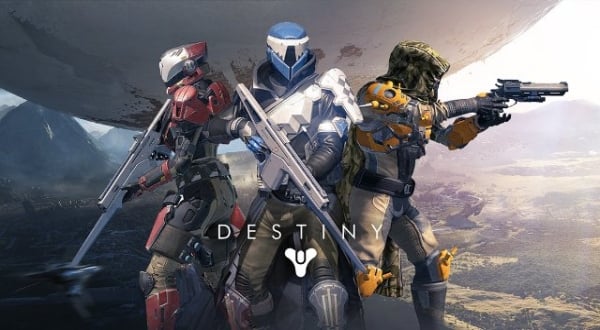 Destiny 2.0 Release Details: The Basics
First, the basics of the Destiny 2.0 release are important. Destiny 2.0 is a title update, foundational change in the way Destiny works and behaves. This is key because Destiny 2.0 often gets confused with Destiny: The Taken King, a paid expansion for Destiny coming on September 15th.
Because it's a title update, you won't need to pay for Destiny 2.0. That's great news for the Xbox One, Xbox 360, PS4 and PS3 users who've already invested a lot in the title previous expansions. The update isn't paid, but it is mandatory. If you have background updates enabled on your Xbox One or PS4 the Destiny 2.0 update should begin download itself sometime today. If you don't then you'll need to download Destiny 2.0 the moment you connect to Xbox Live or the PlayStation Network.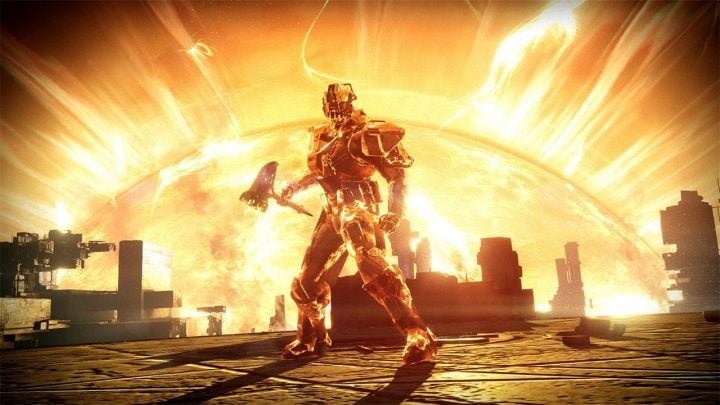 Bungie outlined how much free space gamers will need for the Destiny 2.0 update a few weeks ago. Xbox One and PS4 gamers will need 18GB of free storage space for Destiny 2.0. Xbox 360 and PS3 users will need between 10 and 20GB of free storage space.
Destiny 2.0 Release Details: Changes in Characters & Classes
Destiny limits the progression of characters. If you've played for a long time, you've already hit that cap. Destiny 2.0 adds a bit more headroom, letting users progress their characters all the way to level 34 after download the update. Bungie says that it'll lift the Character Level cap to 40 when Destiny The Taken King launches. To get that extra headroom users will have to purchase the expansion. Light Level and Character Level are now separate things, with Light Level determining how powerful gear is. Light Level is your character's attack and defense scores averaged. Light Scores are directly tied to player health, possible damage and weapon damage.
The gear your character already owns is getting adjusted in Destiny 2.0. This is to counteract the new gear and weapons coming with Destiny The Taken King. "Previously, 365 attack is now 170 Attack," according to a post on the subject.
Titan Line Attacks can no longer penetrate Word of Dawn when the user is a defender. Gunslinger Hunters are getting a 10 point improvement on the amount of damage they can deal with the Golden Gun. Bladedancers can't create more than 6 orbs when wearing something increase orbs in the first place. Blink Strike now does Arc Damage, something that it didn't before. Arc Bold Grenades only do 75 damage in Destiny 2.0, a decrease of 25%.
General Warlocks can look forward to an Armor Bonus Perk called Strength of Ram when using the right helmet. Fireborn Sunsingers have to kill opponents before they can generate orbs.
Read: Unbelievable Destiny 2.0 Weapons changes Incoming
The Destiny 2.0 update has a huge list of changes to weapons and characters. Bungie has a complete list here.
Destiny 2.0 Release Details: Activities and Quests
The long list of Destiny 2.0 changes as far as Activities and Quests are concerned starts with the things players did in the original version of the game.
Activities available to users before are now Quests. Story missions are infinitely playable from the Quest Collections menu too if you're looking to build out your character. Its easier to find a Quest now; they' have their own menu button in the game's Menu. Wolf Hunt Patrols are gone since Oryx has arrived in the game with Destiny: The Taken King.
Users who don't participate in strikes during the boss battle won't get any loot when the Strike is over. Doing a strike over again without exiting gets users more bonuses and loot. The Prison of Elders chest no longer gets users as much Glimmer as it once did. Bungie has gone and gotten rid of the Elder Cipher bounty. These have been moved to the Queen's Arena. Read more about the Activity and Quest changes here.
Destiny 2.0 Release Details: Random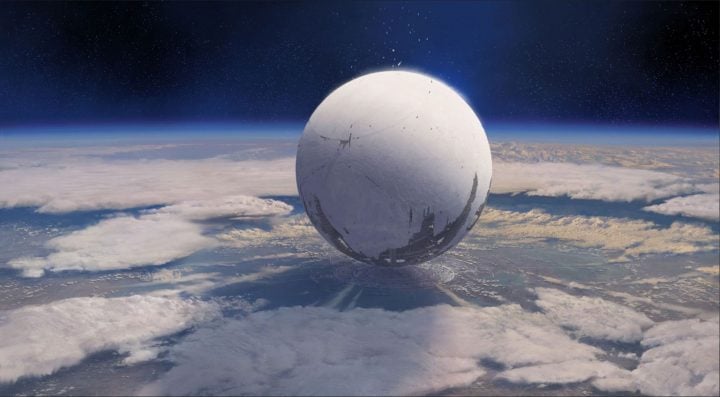 Have any armor materials and you'll need to exchange them for upgraded materials when Destiny: The Taken King arrives. Nolan North is now the voice of The Ghost. Any cinematic in Destiny 2.0 can be skipped, saving you precious time. Xbox 360 users will appreciate being able to save the game's content on an external storage device like a flash drive or hard drive. Xbox One owners should find that the game crashes less when they switch to another app on the console and switch back to Destiny.
Read: Bungie Spills Crucial Destiny The Taken King Release Details
Good luck with the Destiny 2.0 release. Bungie says it'll have more changes to share when the Destiny: The Taken King release date arrives on September 15th.

This article may contain affiliate links. Click here for more details.