Destiny April Update: What You Need to Know
Before it launched, Destiny was just about the only thing that role-playing game lovers could talk about. Developer Bungie explained Destiny as a science-fiction space opera, a living breathing world where players could create their own characters, team up with friends and explore the mysteries surrounding Earth's decimation and the odd orb protecting it.
Even after release, Destiny was the talk of the gaming community. Each day thousands logged on to run missions together, craft items and uncover the truth about the dangerous forces engulfing the Solar System. The Destiny April Update that Bungie and Activision revealed last month hopes to recapture that magic.
The Destiny April Update is massive, we're talking an increased level cap, new missions, tweaks and more. Here's what you need to know about what changes this latest upgrade for Destiny: The Taken King will bring when it arrives.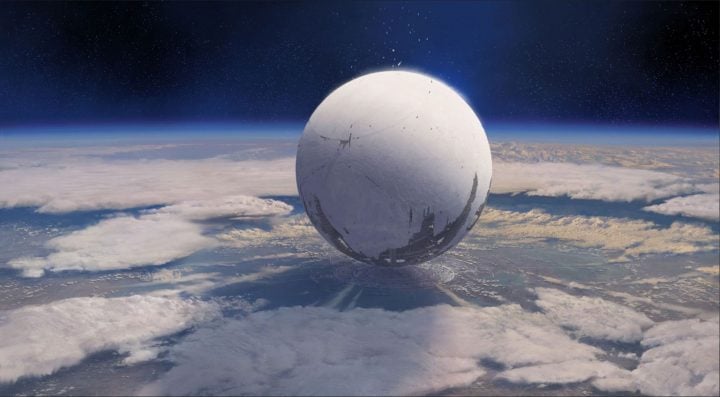 Destiny April Update Release Date & Story
Set to go live on April 12th, The Destiny April Update continues the story where previous updates and The Taken King expansion left off. Oryx's throne is empty and someone else is looking to use that as an opportunity to enhance their own position.
New missions and content will give users an opportunity to level up and explore places and themes they haven't yet been before. That's great news for Destiny players looking to get more new content so far removed from The Taken King release.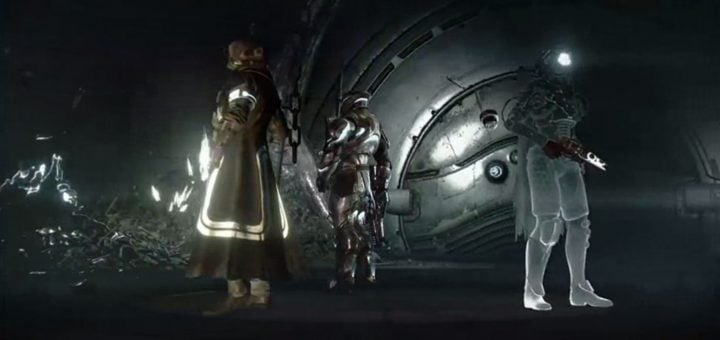 Max Light & Mission Upgrades
The biggest change by far included in the Destiny April Update are the modifications to Light Levels. The Maximum Light Level that players can reach goes up to 335 with the mega update official launches today. Getting there will require users to complete Prison of Elders, Iron Banner, Trials of Osiris, Court of Oryx, Heroic Strikes, Nightfall Strikes and the Fall Raid each have new difficulties and rewards.
Prison of Elders' upgrade includes eight different boss battles and has changed to Level 41. Challenge of the Elders offers "scoring, weekly boss battles, gameplay twists and rewards," according to Bungie. Kingsfall Normal now has a Light Level of 320. Kingsfall Hard sits at Light Level 300. Court of Oryx Artifact Drops sit at Light Level 335.
Inventory Changes & Reputation Changes
Talking to Game Informer, Bungie also confirms that inventory changes are coming with the Destiny April Update. Inventory is getting a "facelift." Variks will offer new gear and the new House of Judgement reputation system.
Blight Chalice Strike
With the Taken King now gone, there's the Blighted Chalice Strike. In this update you're going after The Taken Prince before he manages to get a foothold and become a major threat. Speaking to Game Informer, Bungie descried Chalice Strike as "the conclusion of the questline" that started with the taken threat.
Winter's Run Taken Strike
Featuring a fight to get to a cell in the Prison of Elders, in Winter's Strike players have to battle their way through the prison and put down another threat from the Taken.
New Armor, Weapons & Materials
The Destiny April Update isn't just about new play spaces. New armor, weapons and crafting materials are on the way with the upgrade.
Bungie is letting users add some accent lighting to their characters with a new material type called Chroma. Besides slotting into armor pieces, Chroma can add an interesting look to weapons too. Getting Chroma will require players to earn Sterling Treasure Boxes, which also contain armor pieces, ships, Sparrows and stats boosts.
Sterling Treasure Boxes will drop in the Director Crucible match, completing the Level 41 Prisoner of Elders mission and going to the postmaster. Sterling Treasure Boxes in the Eververse contain some new character emotes.
Legendary Year One Weapons are coming back too. They are The Devil You Know, Shadow Price, LDR 5001, Badger CCL, the Comedian, the Swarm, Y-09 Longbow Synthesis, the Grim Citizen 3, Two to the Morge, Zombie Apocalypse WF47, The Saterienne Rapier and the Lord Higher Fixer.
Weapons Changes
Changes to Base Weapons
Auto Rifles
Low Rate of Fire Gets 2.3% increase.
High Rate of Fire Gets 2.5% reduction in base damage.
Improved hip fire accuracy.
Pulse Rifles
Low Rate of Fire 3% increase from last base damage.
Hand Canons
Increased ammo inventory.
Fusion Rifles
Baseline minimum stability for Fusion rifles have 40% reduction in recoil.
Sniper Rifles
Increased zoom distance for low-range scopes only.
Increased base zoom distance on Sniper Rifles that don't have Optic Scope Nodes.
2 Frames Zoom Time.
Reduced Snapshot Perk by 20%.
Reduced Stability for all Sniper Rifles.
Ammo Changes
Special ammo dropped when switching weapons in player versus player modes.
Less inventory for all Sniper Rifles by 5-7 rounds.
Less inventory for all Shotguns by 5-7 rounds.
Increase Special Ammo drop rate in PVE activities.
Reduce the fraction of ammo granted by purple bricks on all machine guns in PVP.
Reviving Friends
The Destiny April Update changes character reviving in some very big, very interesting ways.
Smaller area for you to resurrect a friend.
Increased base time to resurrect by .25 seconds.
Overshield takes precision damage modifiers.
Adjust resurrection invincibility.
Reduce resurrection time bonus on exotic armor.
Eye of the Storm
Now improves error angle and projectile accuracy.
Icarus
Airborne accuracy reduced by +9%
Aggressive Ballistics
Damage increase now asks for a -20 stability trade off.
Exotic & Legendary Weapon Tuning
SUROS Regime
Selecting focus fire grants +45 range.
Spinning Up now activates (4 shots) later in the magazine.
Hawkmoon
Increased base Range stat by 10.
Thorn
Reduced Damage Over Time to 1HP base damage.
Reduced Damage Over Time duration in PVP to 4 ticks.
Reduced intensity of poison screen effects.
Ice Breaker 
Increased scope zoom Optics to 6X.
Reduced base handling stat for Sniper Rifles.
Reduced base Target Acquisition by 25%.
Death swapping in PVP doesn't allow for ammo persistence.
Dreg's Promise
Projectiles track more aggressively.
Damage falloff reduced.
Lord of Wolves
Queenbreaker's Bow
1000 Yard Stare
Reduced base ammo inventory.
Quillims Terminus
Reduced base Stability stat by 9.
Reduced base Inventory stat by 15.
Anguish of Drystan
Increased Stability by 12%.
All King's Fall primaries
PlayStation Exclusive Armor & Weapons
Zen Meteor Perks
Dynamite gives players explosive rounds for their guns.
With A Laser Beam adds an explosion.
Obtainable by decrypting Exotic Engrams or Legendary Engrams.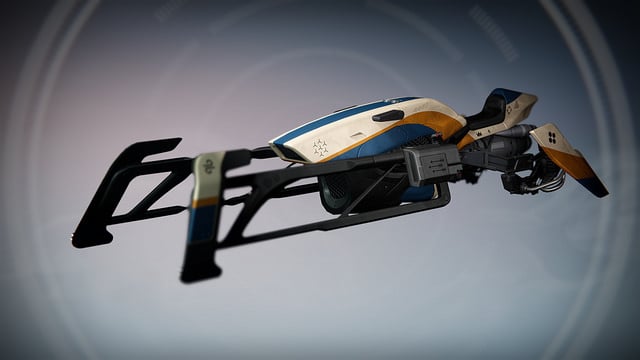 Velumbra Sparrow
Obtainable by completing Fight Fire with Fire mission.
Essence of Darkness Quest
Warlock Armor: Barkhan Dune 1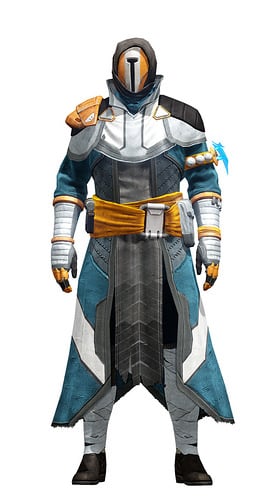 Obtainable by decrypting Sublime Engrams.
Hunter Armor: Long Tomorrow 9G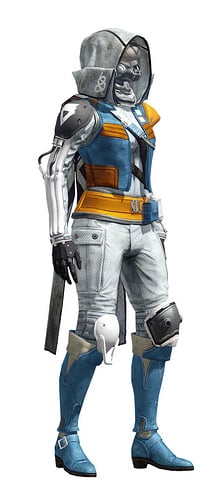 Obtainable by decrypting Sublime Engrams.
Titan Armor: Jovian Guard
Obtainable by decrypting Sublime Engrams.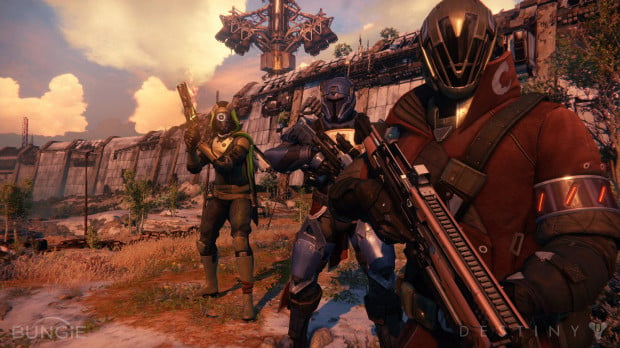 Instead of being a major expansion, the Destiny April Update will arrive to Xbox One, PS4, Xbox 360 and PS3 users as a title update. This means that it'll be free. What's more, Xbox One and PS4 users should find their game has automatically updated, provided that they have automatic game updates enabled on their console.
As for how much storage space users will need to have available, there's no word on that yet. It's safe to say that Destiny users can expect the update to require more free storage than what they have available for the game right now.

As an Amazon Associate I earn from qualifying purchases.