Destiny Beta Details Surface With New Trailer
Game developer Bungie's first-person shooter turned massive role-playing game might not arrive on store shelves until sometime late in 2014, but the company has confirmed that users who pre-order the game will get their hands on it a bit early.
Detailed in a post on the developer's website, users who pre-order a copy of the game at participating retailers will get a free beta code allowing them to get access to an version of the game in "early 2014." According to Destiny's pre-order website, retailers offering codes include Walmart, GameStop, Best Buy and Amazon. While users can pre-order at their local Target, it appears they won't offer any beta codes.
Users who pre-order the game in store should find a code printed on their receipt, that can then be redeemed Bungie's website, once they've signed up for a Bungie Account.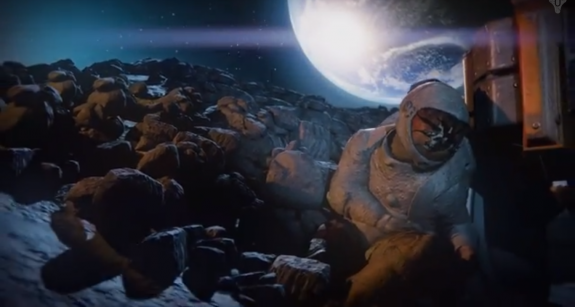 The developer took today's announcement to also wet the appetite of users who haven't yet considered pre-ordering. A new trailer titled The Moon, provides users with a peek into Destiny's backstory. Just like in Halo, the last gaming franchise Bungie created, Earth is under attack from a group of aliens who were previously thought to not exist. However, unlike the Covenant in the Halo games, the antagonists in this game aren't from a distant part of the galaxy. Instead, they've been hiding inside the moon for thousands of years.
While the trailer doesn't provide any actually details besides showing off the game's shooter mechanics, it does indicate that Destiny will be very narrative based.
As for those getting excited about the beta, typically, Bungie only allows users to provide feedback about the multiplayer aspects of their games during public betas. However, since Destiny will include all sorts of internet enabled options beyond multiplayer player, it's not yet clear what specific features users will get to try out before release.
Regardless, Destiny seems to have all the ingredients as of blockbuster title. As it's being published by Activision, the company responsible for the Call of Duty franchise, it could smash records when it debuts on the Xbox One, PlayStation 4, PlayStation 3 and Xbox 360 next year.