Destiny: House of Wolves Update – What You Need to Know
It was this past September that owners of the Xbox One, PS4, Xbox 360 and PS3 finally got their hands on Destiny, the first-person shooter and online role-playing game from Bungie. With Bungie having previously worked on the Halo series, most expected an immersive story with plenty of action and lots of content. Depending on who you ask, that's not entirely what Bungie delivered.
Destiny launched as an action-packed online game, but some said that it lacked enough content to keep players interested. Worse yet, the game had quirks that guaranteed players would need to keep grinding through the same missions over and over again. For most the Destiny: House of Wolves update is Bungie's last chance this year to fix what it got wrong heading into Destiny's one year anniversary.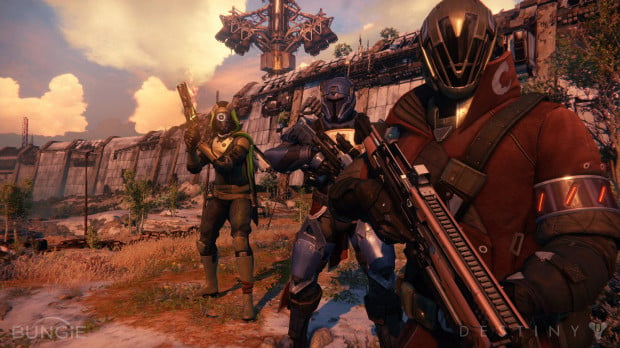 Destiny: House of Wolves Update Details – How Much Is It?
House of Wolves is the second major expansion pack to arrive for Destiny since it launched back in September. It follows The Dark Below, an update that added new weapons to collect and new co-operative missions for players to team up with their friends.
Individually, House of Wolves will cost Destiny players $20 extra on top of the game. Users are better off simply paying for the Destiny expansion pass that gets them both House of Wolves and The Dark Below for a flat $35.
Destiny: House of Wolves Update Details – What New Location Is In It?
What matters more than anything else is the new content House of Wolves contains. With this expansion we're journeying into The Reef, an area previously unavailable to Destiny players. The Reef is a base of sorts, a sanctuary that's under the rule of the Queen of the Awoken. Feeling compassion for the plight, it's revealed in an early House of Wolves teaser that the Queen opened her domain to The Fallen for refuge. The Fallen, which are the primary enemies in the game, betrayed that trust.
The Reef is a new social zone and hangout area for those who purchase House of Wolves. It has its own lineup of non-playable characters to interact with and get missions from. Besides The Reef, there are five new missions throughout the game world to complete. These missions will take players, called Guardians, to different planets in the Solar System.
Destiny: House of Wolves Update Details – What New Modes Does It Add?
Beyond new locations, House of Wolves offers new reasons to keep coming back and playing Destiny. A new Strike mission lets users team up with their friends. It's called The Shadow Thief. Like other first-person shooters, being good at Destiny takes time. Beyond customizing your character, you need to learn the most effective ways of killing off enemies. As you get better, you're more likely to find the game's combat easier to manage.
Prisoner of Elders is a new game mode that Bungie hopes will keep skilled players coming back week after week. Prisoner of Elders works a bit like other co-operative survival game modes. You and a team of friends are pinned down and tasked with surviving increasingly brutal waves of enemies. Prisoner of Elders keeps things interesting by randomly generating different enemies and aliens. Whether your team survives completely depends on how good they are, not how well they memorized what's going to happen next. Those who manage to last through Prisoner of Elders get access to upgrades locked in the Queen's treasure room.
Destiny: House of Wolves Update Details – What New Maps Does it Add?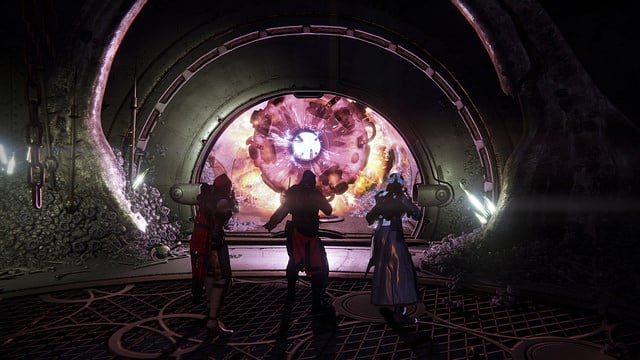 Already, Bungie has confirmed that PS3 and PS4 owners who purchased Destiny and the Destiny Expansion Pass will get an exclusive multiplayer map called Timekeeper. Timekeeper will remain exclusive to Sony's consoles until later this year, when all of the content that publisher Activision is holding for Xbox One and Xbox 360 users unlock.
Destiny: House of Wolves Update Details – What Are the Key New Features?
The last major Destiny upgrade, The Dark Below, caused a bit of a firestorm as far as weapons upgrades and power ups are concerned. As an online multiplayer role-playing game, part of the fun is creating your own character. To succeed this character needs the best gear possible. Earning that gear isn't a minor task either.
Destiny House of Wolves introduces a revamped crafting system mostly. The entire system is based on the resources that users find and purchase in the game. With The Dark Below, some found that their hard-earned weapons and armor needed to be replaced to stay competitive. House of Wolves makes sure that armor and weapons can level up with a character all the way to 34, the new Light level cap in Destiny after the House of Wolves update.
Again, Destiny: House of Wolves launches on May 19th. Both Xbox and PlayStation will also have the expansion available as a digital download directly through their respective stores.

This article may contain affiliate links. Click here for more details.