Destiny Raids Multiplayer Details Arrive
With just a week to go until Destiny arrives on store shelves, developer Bungie is sharing lots more details about the missions that players who reach the end of the game can expect.
Called Raids, last week's Weekly Update posted to Bungie.com reveals nearly all what users can expect.
Destiny players will join a team of five other players. The entire team will need to act as a group to try and "form a metaphorical key which opens a given encounter's lock," according to the post on the subject.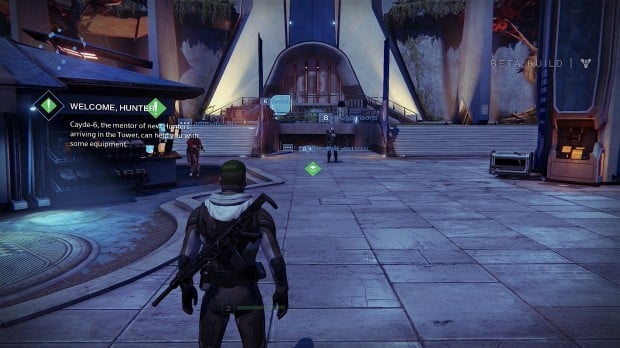 Like multiplayer modes from other games, Raids are all about teaming up with other users to accomplish a mission. Unlike classic multiplayer modes that have been included in first-person multiplayer games for years, Bungie is metaphorically dropping users into Raids without much instruction or a clear path to victory.
If that sounds strange, it is. Most game developers are careful to include as much instruction as possible on the off-chance that users are new to their game. Bungie is counting on advanced Destiny players to scour the internet for information on Raids. Some rumors have thrown around time figures of 45 minutes for completing a Destiny Raid, but Bungie says that users should expect it to not take 45 minutes to complete, once they have all the information they need. The game developer says that it made a ton of changes throughout the spring to better balance Raids in Destiny. Apparently, early on the mode was a bit more difficult.
When Raids launch with Destiny on September 9th they'll come in just two modes. The first of these modes will be normal, and as the name suggests, it's made for Destiny players who are new to the genre and working together with others online. Normal mode is almost like a tutorial in the sense that Bungie expects Destiny players to do all of their learning in this mode. Once they're accomplished though, a Hard Mode will force them to use everything they've learned already. Users who play Raid in Hard mode will find that targeting works a bit differently and that enemies are that much harder to overcome. Penalties for dying will also increase.
Users won't be required to finish a Destiny raid completely in one setting. Instead, Destiny will save their progress automatically, at least for a short time. Strangely enough, Bungie will become one of the few multiplayer console games to institute weekly resets on progress. Progress made in the Raid won't be reset the moment players exit, but it will eventually in something Bungie is simply calling the Weekly Reset. The Weekly Reset will take place on Tuesdays. Many online role-playing games on the PC also do weekly resets on core mechanics.
Speaking of weekly resets, Destiny players will have to wait a week in order to obtain to the same rewards again. When a reward surfaces, users don't have to share it, and users can switch characters for a Raid to get the same reward for a different character.
Even though Destiny is due out next week, Bungie isn't talking much in the way of details. It's not ready to say what users can expect when they team up for Raids in Destiny. The developer is hoping to keep everything else about raids secret for now.
Raids are just one part of the next-generation multiplayer first-person shooter. Coming to stores September 9th, Destiny buyers can expect all sorts cool experiences when the game arrives. Buyers will be able to customize every detail about their in-game character.
Read: Destiny Multiplayer Video Details 5 Exciting Features
To be clear, users who want to play Destiny won't need a next-generation console to experience the game. In addition to being available for the Xbox One and the PS4, Destiny will also be available on the Xbox 360 and the PS3. All versions of Destiny will start at $60. Upgrading to more expensive versions of the game gets users extra content.

This article may contain affiliate links. Click here for more details.