Destiny Release Date Pre-Orders Arrive on the Xbox One
As of early this morning, Xbox One owners can pre-order Bungie's Destiny first-person shooter with online role-playing mechanics for digital delivery.
Microsoft finally announced that users could start pre-ordering Destiny through its Xbox One console and online earlier this morning. The Destiny release pre-ordering comes just one day after Microsoft's Xbox website actually tipped the company's hand.
Users who purchase a disc ahead of the Destiny release date can expect a few extras. Those users get a Special Vanguard Player Emblem and some other weapons a bit early. Language included in the basic version of Destiny's pre-order page indicates that even users who pre-order the game through Xbox Live will get those extras. That's surprising since most had expected the Vanguard extras to only be available for users who purchase a disc-based version of Destiny online or at a store like GameStop.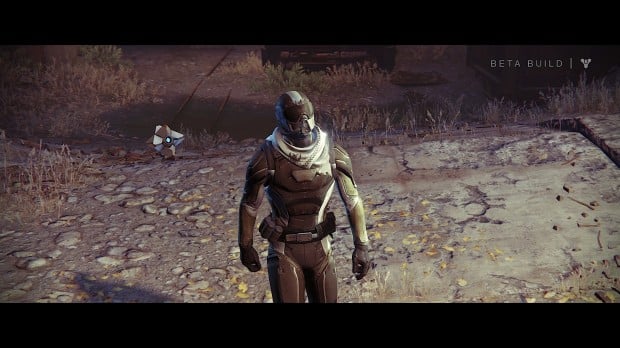 To be clear, pre-ordering before the Destiny release date doesn't get users extra content besides these Vanguard extras. Unlike like Call Of Duty: Advanced Warfare, those who pre-order won't get the opportunity to play the game earlier than users who don't. Naturally, some are wondering why they'd pre-order Destiny. It all comes down to the nature of digital games themselves.
Users who purchase a digital version of the game will be able to share their game with their family without having to put in a disc. They'll also be able to access it over Xbox Live and download it to a friend's Xbox One at their leisure. Microsoft allows users to pre-order digital games over Xbox Live so that they can have the game on their console the moment it's released. Pre-ordering games on Xbox Live gives buyers the option to save the game to their hard drive even before release day. The game isn't playable, but it is ready to be unlocked at midnight when users get their copies from places like Wal-Mart or Target.
Read: Destiny Special Editions: Which Should You Pre-Order?
Unsurprisingly, Microsoft is only selling two versions of Destiny. First there's the basic version of Destiny going for a modest $59.99. Users who pre-order this version of Destiny will get the game itself and those aforementioned Vanguard extras. Users who preorder the Digital Guardian Edition of the game will get tons of extras. Those extras include a special casing for their Ghost companion and a pass that gets them access to the games upcoming expansion packs at absolutely no extra cost. Bungie has announced what will be included in those expansion packs or how much they'll cost individually, but it's hard to imagine that users aren't saving at least a small bit with this version instead of buying each expansion pack separately. It's pricy at $89.99 but well worth the price for Destiny buyers who plan to stay with the game for a long time.
All users purchasing Destiny for the Xbox One or the Xbox 360 should keep in mind that Bungie has plans to actually hold back some content until well after release. Earlier this year the developer confirmed that PS4 and PS3 user would have access to extra content that Xbox users won't get until Fall 2015 at the earliest. That's despite Xbox buyers paying the exact same price as PlayStation users.
As showcased during the Destiny beta, the game is equal parts first-person shooter and online role-playing game. Users who explore the game world as a Guardian who is charged with helping uncover what caused the downfall of humanity. Players will be able to customize their character all the way down to their facial expression. Like online role-playing games each player will have to choose a class for their Guardian too. Each class has its own key advantages versus the others.
Destiny launches for the Xbox One, Xbox 360, PS3 and PS4 on September 9th. It won't be available on Windows PCs, Macs or Nintendo's Wii U.

As an Amazon Associate I earn from qualifying purchases.