Destiny The Taken King Release Details Leak
Just weeks after video game publisher Activision confirmed there was a large update coming for Destiny, new leaks have revealed the upgrade's name, what it'll include and a potential release date. Allegedly, the upgrade coming to Destiny later this year is called The Taken King and it'll arrive in the Xbox Store and PlayStation Stores on September 15th.
These details and more are according to website Kotaku, which published a report late last night citing a "tipster" who'd sent them over details about The Taken King. The gaming focused website says it was able to corroborate the information in the leaked marketing materials with other sources, verifying its authenticity.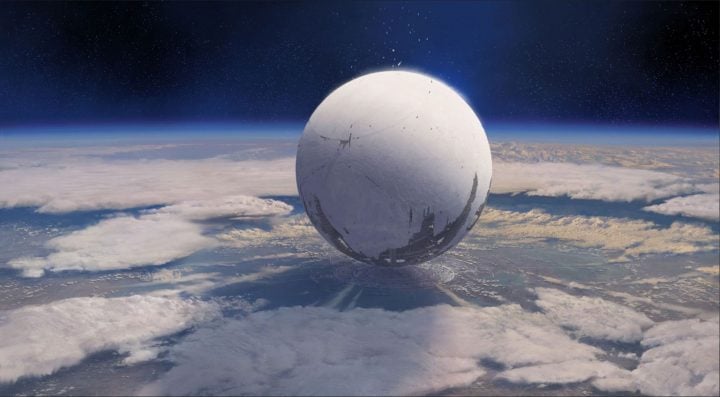 According to the outlet, Destiny's The Taken King will be seriously pricey when it launches in September, costing users a whopping $40. That's equal to the cost of Destiny's The Dark Below and House of Wolves updates put together. Rest assured, allegedly, for that price users are getting a ton of new content that makes that price worth paying if you're a huge fan already.
The Taken King will add new Strikes multiplayer maps. Additionally, the game will include a completely new raid that lets players take down Crota's father. Crota was the focus of a previous mission in the game that arrived for Destiny Expansion Pass users after the initial game launched.
Reportedly, Bungie, Destiny's developer, has plans to include new sub-classes into the game's three playable factions already. Each of the sub-classes will get a super ability to use in-game. Examples provided include an electrical storm for Warlocks, a gravity bow for Hunters and a flaming hammer for Titans. These new sub-classes fit into the existing Destiny class structure like a lego block; today each of these classes are missing these new elements.
It's worth noting that The Taken King release date leaked in these documents jives well with the timing Activision executives detailed on their earnings call some weeks back. During that earnings call Activision told investors and journalists that it'd have more to share about a major upgrade to Destiny coming this fall.
Read: Huge Destiny Update Teased For Later This Year
Destiny launched in the fall of 2014 to moderately decent reviews and raving fans. The game is the first from Bungie since it ended its involvement with Microsoft's Halo franchise. Destiny Isn't a straight-forward linear first person shooter.
Instead, it's a massive online role-playing game that lets players build-out their characters, called Guardians. Guardians can compete with each other or team up to do battle with the game's villains and advance the story along. More battles means more items to build out your Guardian and craft advanced gear. Building out a decent Guardian with the right mix of armor and style can take months of moderate play. That's why The Taken King release is so important.
Playing the same mission is great for users who like single play campaigns, but it's bad for online role-playing games in every way. If players have to repeat missions to earn power-ups and advance their character game fatigue sets in and they lose interest. Dwindling interest and a falling popular can spell disaster for an online role-playing game, which needs a steady popular to feel alive and vibrant. Most critics agreed that Destiny arrived last September with a very limited amount of content and story, despite what Bungie and Activision promised buyers. These upgrades are a way to build on that solid base from last year and keep Destiny relevant into another fall gaming and holiday shopping season.
Destiny is available on store shelves now for the Xbox One, PS4, PS3 and Xbox 360. To join the festivities on The Taken King release day players will need a physical or digital copy of the core game.