Details on How to Play the Battlefield Hardline Beta Arrive
After a big delay in the game's release and days of speculation, Electronic Arts has finally announced the Battlefield Hardline beta release date for the Xbox One, Xbox 360, PC, PS3 and PS4. According to a new blog post, users can expect the Battlefield Hardline beta to arrive on February 3rd.
Electronic Arts, the game's publisher, and developer Visceral Games announced the Battlefield Hardline beta release date just this afternoon. According to that post, just about everyone who can buy the final version of the game will get the opportunity. The Battlefield Hardline beta starts on February 3rd for owners of the Xbox One, PS4, PS3 and Xbox 360. Battlefield Hardline beta participants on PC will need to download EA's Origin gaming client before they're allowed to participate.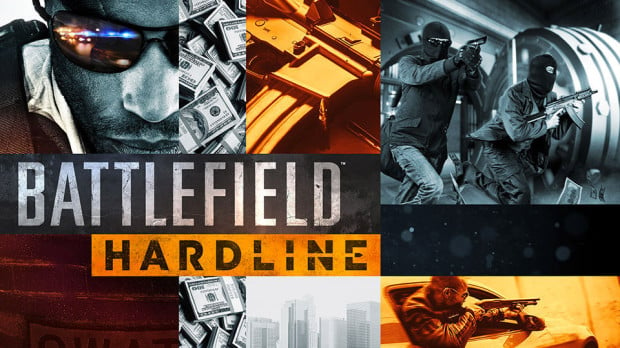 Battlefield Hardline's somewhat unorthodox story and mechanics have a lot of gamers keeping an eye on it, which is why the details provided by EA today are such good news. EA and Visceral Games are running the Battlefield Hardline beta as an open beta. That means everyone will get the chance to check out the game's multiplayer experience for themselves. There are no purchases that need to be made prior to the start of the beta either. Users will still need to download the beta to their console, but that's it, apparently. An open beta might sound basic, but it's hardly a given these days. Notably, Microsoft required those who wanted to test the Halo 5: Guardians multiplayer to purchase a copy of Halo: The Master Chief Collection.
Battlefield Hardline will act as this spring's high-profile first-person shooter. What's attracted potential buyers so far is its unorthodox setup. Past Battlefield games were like Call of Duty; players were soldiers making their way through a set story. Multiplayer was important, but it was standard combat stuff. Battlefield Hardline turns that on its head with a criminals vs. cops setup. All of the game modes revolve around a war on crime. In one game modes cops are trying to stop criminals from committing crimes, for example. This game mode and others will be available in the Battlefield Hardline Beta for users to test.
Joining that mode are two others: Heist, Conquest. Battlefield mode will put 64 different players in the same multiplayer experience at one time. That's a lot of action for any game, much less a first-person shooter. Users will also get to hack cameras and more with a new Hacker Mode that'll run through the Battlefield Hardline beta modes.
Users on PC will get the chance to pre-load the Battlefield Hardline beta beginning Monday, February 2nd, but it doesn't look as if Xbox One and PS4 users will be able to. Visceral and Electronic Arts are telling users to expect a download between 10GB and 11GB for the Xbox One and PS4. The PS3 and Xbox 360 will get a beta download around 4GB. Like most betas, any progress earned in the Battlefield Hardline beta will disappear once the beta has ended. This means that users who plan on buying the final version of the game will definitely need to start over just like other players who didn't try the beta.
One reward all users are getting is a Battlefield 4 dog tag for their character if they participate in the Battlefield Hardline beta. Battlefield 4 is the war-focused processor to Battlefield Hardline.
Read: Epic 12 Minute Battlefield Hardline Trailer Reveals All
Pre-orders for the final version of Battlefield Hardline are already available at retail stores like GameStop. When Battlefield Hardline launches on March 17th it'll cost $59.99. PS4 and Xbox One users will be able to pre-order a digital version closer to release.

As an Amazon Associate I earn from qualifying purchases.