Details on Second Wave of Halo 5 Updates Arrive 
After selling millions of copies of Halo 5: Guardians last week, Microsoft's 343 Industries is hard at work improving the experience of those who venture into the game's multiplayer modes and REQ system. This weekend Halo 5 players should notice some major changes to both.
343 Industries announced the Halo 5 updates this week in a post on its Halo Waypoint blog. Halo 5: Guardians launched on October 27th to decent reviews and brisk sales, according to Microsoft. This week the company revealed that it'd already made 400 million in sales in its first week of availability. Halo 5: Guardians is the first major release in the Halo franchise to come to the Xbox One. It has a massive campaign, complete with co-operative multiplayer. Dedicated multiplayer comes in two flavors. Warzone is a massive battle simulation that's new to the franchise. Arena is very similar to classic Halo multiplayer, but with some updated mechanics.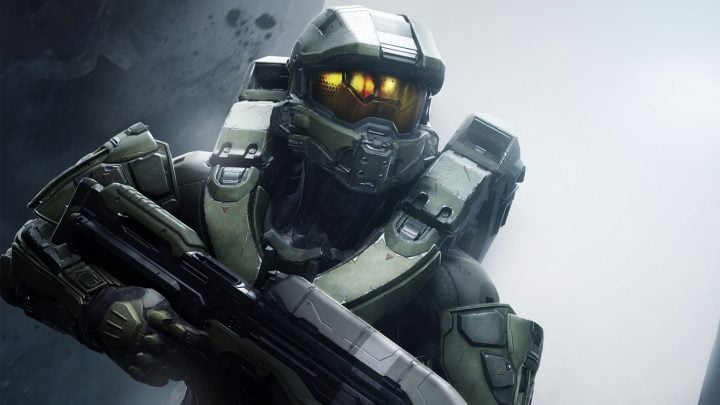 This week's blog post starts with some details about content updates. 343 Industries is removing Orion, a multiplayer map that had been available since the game launched. The studio says that it's removing the map from Arena multiplayer because it needs to work on clearing up some exploits that players have been able to take advantage of.
A new Shotty Snipers playlist aimed at players who enjoy the game's long-range assault weapons is coming today. Those who participate in this playlist will get extra XP rewards in the game. There are 15 different map and game combinations coming to Halo 5: Guardians multiplayer.
The Breakout game mode is being added to Altitude. Slayer is coming to the map Regret. Empire now has Capture The Flag and Strongholds is now on Plaza. Slayer is being added to Truth, Empire, Fathom and Pegasus. Swat is available on Empire, Fathom, Coliseum and Truth. Free For All is now on Empire, Fathom, Coliseum and Truth too.
Halo 5: Guardians playlists make it easer for gamers to string together multiplayer matches by concentrating on the type of game modes they're looking for. Most gamers seem to stick with a playlist rather than jumping in-between different maps and set-ups for each match, making the playlist line-up very important.
In a blog post last week 343 Industries provided more news of coming changes. Halo 5: Guardians has a system that lets players earn points that they can then use for cards in the game. These cards unlock permanent visual upgrades and get users weapons and vehicles in Warzone. Problem is, earning enough points to collect cards takes time. Users who don't have the time can pay for different packs.
An intrepid user last week noticed last week that Halo 5 Guardians REQ Packs were dropping way too many of the same Mongoose REQ Cards. 343 Industries says that this issue is fixed. The studio has toned down the amount of Mongoose vehicles that are given to players in Bronze and Silver REQ Packs. Soon, the company will rollout new REQ Cards with additional armor pieces.
It's impossible to understand how crucial Halo 5: Guardians is to the success of the Xbox One. Microsoft is relying on the game to bring Xbox 360 users over to the Xbox One. At the same time, it's trying to lure in new gamers with a new story and new play mechanics that are fun for even those who haven't play past games — that's where Warzone comes in.
Read: Halo 5 Release Date: 8 Things Buyers Need to Know
Halo 5: Guardians is on sale through the Xbox Store and every electronics retailer at $59.99. Microsoft also has a $499 Halo 5: Guardians Xbox One Bundle for those who want the extras from the game's Limited Collector's Edition.

This article may contain affiliate links. Click here for more details.