Deus Ex: Mankind Divided Release Confirmed
Xbox One, PS4 and PC users will once again get to try their hand at fighting off the Illuminati. This week video game developer Eidos Montreal confirmed Deus Ex: Mankind Divided a new first-person shooter with role-playing mechanics coming soon.
The video game developer revealed a Deus Ex: Mankind Divided release this past week in a cover story for digital video game magazine GameInformer. The cover story reveals a lot about the upcoming game's new mechanics and back story.
Deus Ex: Mankind Divided starts in the year 2029, roughly two years after the events of Deus Ex: Human Revolution. Players are still Adam Jensen, and are looking to "hunt down and capture augmented terrorists in a world that now hates and fears transhumans." In the earlier game, Transhumans were blamed for a huge massacre actually planned by the game's Illuminati. The violence the Illuminati engineered caused Jensen's previous employer, Sarif, to collapse. Transhumans are generally feared now. The organization Jensen now works for is called Task Force 29, and its directly funded by Interpol.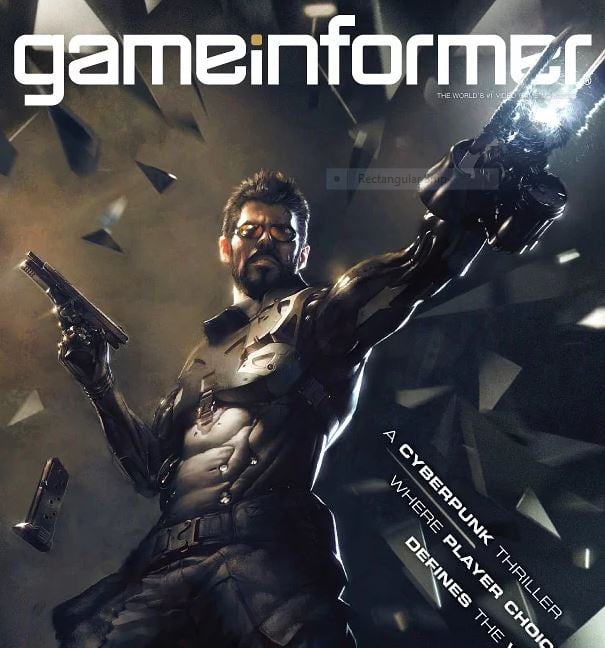 One of the first organizations players encounter in Deus Ex: Mankind Divided is ARC or the Augmented Rights Coalition. The Coalition believes that the rights of Augmented humans are being trampled on in the name of protecting the many. The organization doesn't exactly preach violence, but some rouge members do, landing the organization on the terror watch list and Task Force 29's radar. Early in the game players are tasked with infiltrating an ARC base.
According to GameInformer, stealth, combat and social interactions will play a huge part in Deus EX: Mankind Divided. It's that last bit that's interesting as it's not really made clear how social interactions will alter the game world. It is worth noting that Eidos Montreal plans to deliver the same player-driven world that the first game tried to. Problems players encounter will be for them to solve anyway the see fit. In fact, Deus Ex: Mankind Divided should be more open to player decisions than its predecessor.
Jensen and players have new abilities in Deus Ex: Mankind Divided because of some upgrades to his own augmentations. GameInformer says that a new remote hack system lets Jensen manipulate enough that's electronic. The nanoblade is now something that can be used as a long-distance projectile. There's also a new nanoshield for getting out of tough spots.
The Deus Ex: Mankind Divided cover puts Jensesn's upgraded armor and augmentations on full-display. The Outlet is promising a 12-page spread filled with more details about its story and the creative process driving this new game.
Unfortunately, one of the details not included in the magazine or online is a potential Deus Ex: Mankind Divided release date. For now it appears Eidos Montreal is holding off on those details. Presumably, we'll find out more about the game's release window at this year's Electronic Entertainment Expo. It'd be pretty shocking if Eidos Montreal somehow managed to get the game out this year. Since there's no release date to share yet, it's likely that we're looking at a Deus Ex: Mankind Divided release sometime in 2016 or 2017. It's hard to judge since we don't really know how far along the game is in its development cycle.
What we do know is that there are going to be a lot of disgruntled owners of last-generation consoles. This reveal piece makes it pretty clear that a Deus Ex: Mankind Divided release isn't something Xbox 360 and PS3 users can expect. That'll come as a huge disappointment to anyone who played Deus Ex: Revolution on the Xbox 360 and PS3. Presumably, a basic copy of Deus Ex: Mandkind Divided will cost $59.99 when it debuts sine those are the price points set by Microsoft and Sony for new Xbox One and PS4 games.

As an Amazon Associate I earn from qualifying purchases.