Devastating Delay Could Hit Mortal Kombat X Releases Again
Mortal Kombat X, the hardcore fighting video game that millions of gamers have already been able to play on their Xbox One and PS4 for months, is getting hit by another delay, again.
Reports of another Mortal Kombat X release delay for last generation consoles like the Xbox 360 spread this week after Amazon and GameStop began showing releases days different from what they had previously. Mortal Kombat X was scheduled to arrive on the Xbox 360 and PS3 this June, but now both sites show Mortal Kombat X release dates of December 31st 2015.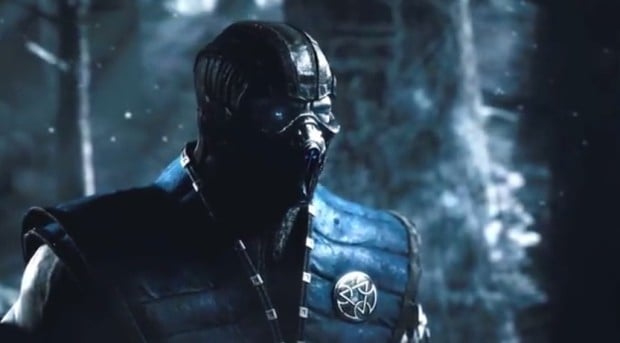 Though changes on websites concerning its release day were the first indicators of a shift in launch plans, they aren't the only indicator that there's something going on with the Mortal Kombat X release for Xbox 360 and PS3. Video game website Kotaku says that GameStop, the largest dedicated video game retailer in the United States, is telling customers to not expect Mortal Kombat X to launch until sometime this fall.
Notably, the December 31st Mortal Kombat X release day on some websites and the report from Kotaku don't seem to contradict each other. Online retailers routinely use the last day of the year as a place holder until they learn more about when a game's launch is going to be. By setting the Mortal Kombat X release date as December 31st online, GameStop and Amazon are making it clear to shoppers that Mortal Kombat X for the PS3 and Xbox 360 will arrive this year, just not in June as it had been scheduled to.
To be clear, Warner Brothers Interactive Entertainment, the publisher of Mortal Kombat X, hasn't said exactly when Mortal Kombat X for the Xbox 360 and PS3 will launch. The publisher isn't confirming whether there has been another delay either.
Read: How to do every Fatality in Mortal Kombat X So Far
Mortal Kombat X was originally scheduled for launch on April 14th. The current generation versions of the game, those for Microsoft's Xbox One and Sony's PS4 video game console, launched without a problem. Gamers have been spending hours wrapping their head around the game's new Fatalities and unlocking every single Brutality since then. The Xbox One and PS4 versions of Mortal Kombat X were handled by NetherRealm, the game's main developer. Having enough on its plate, production of the older versions of the game was left to High Voltage, a completely separate developer.
Read: How to do Every Brutality in Mortal Kombat X
Early in the spring Warner Brothers confirmed that the Mortal Kombat X release date on the Xbox 360, Android and PS3 would be completely separate from the Xbox One, PS4 and iPhone versions of the game. Mortal Kombat X arrived on Android late, but without incident. It's the Xbox 360 and PS3 versions that have been problematic. Still, it's better that High Voltage deliver a working version of Mortal Kombat X then push out something that just isn't finished or polished.
Over the next few days, it's likely many gamers will decide to cancel their pre-order for the game if they haven't already. It's going to be a busy summer filled with games that have hard release dates. Canceling a pre-order at GameStop is as simple as visiting the store you made the pre-order in and getting your money back. Target uses gift cards as a way to handle pre-orders, meaning users should be able to just apply the value of their pre-order card to another purchase.
Considering the amount of times it has had to change release dates, it's very unlikely that we'll hear anything else about the Mortal Kombat X release for Xbox 360 and PS3 users until very close to its launch date. Warner Brothers Interactive Entertainment could have something to say about the delay at this year's Electronic Entertainment Expo, but that seems highly unlikely.

As an Amazon Associate I earn from qualifying purchases.