Developers Rush Out New Apps Before Apple Shuts Down For the Holidays
Developers hoping to either submit new iOS apps or revised versions of currently available apps on Apple's iPhone, iPod Touch, and iPad platform are rushing their efforts for the review process before Apple shuts down for 8 days for the holidays.
Developers hoping to submit an iOS hit that's the hopeful equivalent to the next Angry Birds will have until Thursday to submit their app for the review and approval process before Apple closes for the holidays. With iOS devices being gifted for the holidays, app-makers hoping to ride on Apple's success and provide 'an app for that' will have to make the cut-off in order to have their app available for lucky recipients.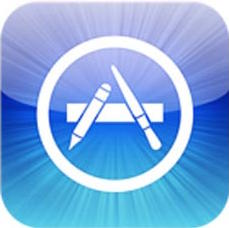 The New York Times reports, "This year the shutdown starts on Thursday and runs for eight days."
Developers often pull all-nighters, according to The Times, to get their apps approved in time.
Though Apple employees deserve a break for bringing us joy with their tech throughout the year, the app submission process and the 8-day app-fast highlights Apple's dominance and control as gatekeeper to all iOS apps. Unlike on Android where developers have multiple channels of distributing their apps–including allowing users to sideload apps and utilizing third-party and non-official app stores–Apple's iOS App Store is the only means for users to get apps on their phones unless they use web apps.
The rush is also crucial as Apple also locks the iTunes app rankings. Whatever apps are displayed in the top ten list will have free Apple-granted publicity for 8 days. For experienced iOS users, the list ranking may not be a big deal, but for developers targeting new users to the ecosystem, this free publicity will be important.

As an Amazon Associate I earn from qualifying purchases.