Developers Submit 15,000 BlackBerry 10 Apps In 2 Days
RIM received more than 15,000 BlackBerry 10 app submissions in less than two days according to Alec Saunders, VP of Developer Relations at RIM.
Saunders announced in a tweet on Sunday that RIM received 15,000 apps for BlackBerry 10 just 37.5 hours after the company opened submissions for its new platform. RIM still has to approve the apps before they can appear in BlackBerry App World in BlackBerry 10, so not all of those 15,000 apps will make it to the store at first.
There is a lot of time before BlackBerry 10 launches, however, so developers and RIM have time to rework apps so they make it into the store.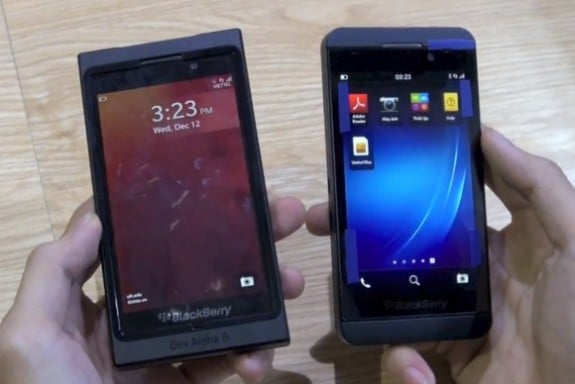 When RIM opened app submissions to developers it promised the first developers to submit between two and five apps would receive a free BlackBerry PlayBook. Developers that submitted more than five apps would have a chance to get a BlackBerry 10 Alpha smartphone, which is likely more enticing to developers than the two-year-old tablet.
RIM will officially launch BlackBerry 10 on January 30 at an event in New York City. At the event the company will likely announce the new BlackBerry Z10, the all-touchscreen device that looks a lot like the developer phones RIM handed out at BlackBerry Jam events last year.
RIM hasn't yet announced which carriers it will partner with for the BlackBerry 10 launch, but AT&T, T-Mobile and Verizon have all confirmed they'd carry the new phones. The BlackBerry Z10 recently passed through the FCC with radios for AT&T 4G LTE, so AT&T availability at launch seems likely.
When BlackBerry 10 does come to market it will compete with Windows Phone 8 for the number three spot after Android and iOS. Microsoft has a head-start with its modern OS, but RIM has an established base of users who still like BlackBerry devices despite the aging BlackBerry OS on current models. Other entries for the third spot include Firefox OS and Ubuntu for smartphones.

This article may contain affiliate links. Click here for more details.