Dick Tracy Fans Can Now Fight Over Which Watch Cell Phone is Best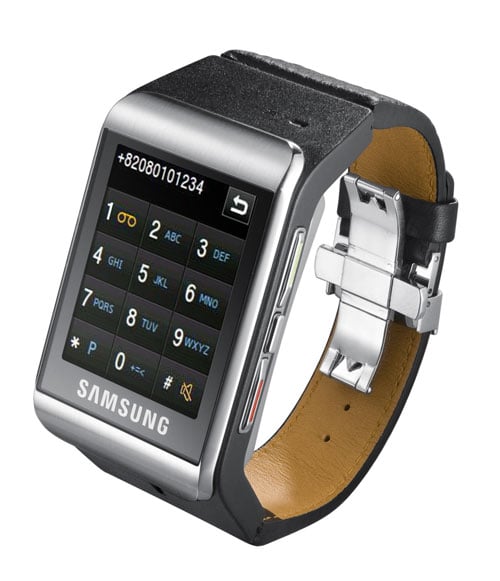 LG's tiny watch cell phone the GD910, now has some company in the watch cell phone market as Samsung version is about to be unleashed on the wrists of those strolling the streets of Paris. Samsung is touting that its version, the S9110, is smaller than LG's. I'm guessing that means those who want to emulate Dick Tracy will have a choice.
The Samsung S9110 has a 1.76 inch touch screen, speaker phone, BlueTooth, Outlook email, and a music player. It is scheduled to drop in France for around $640 US this month.
Via MobileCrunch