Did Apple Invest $3.9 Billion in Retina Displays?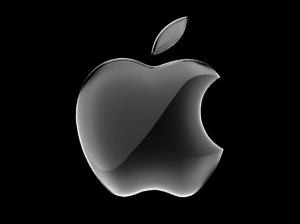 In its earning call, Apple's COO Tim Cook told investors that the company had invested $3.9 in long-term component supply contracts over the next two years, but Cook remained elusive in what the contracts were for. Citing competitive advantage as a reason for secrecy, Cook says "I don't want to give it out, because I view it as a competitive… something I don't want our competition knowing," noting that it was a "fantastic" use of the company's cash, which has now grown to $59.7 billion.
Though Apple remains elusive about where its investment is going, the company was previously rumored to be investing over $1 billion each in display factories with Toshiba and Sharp. If such an investment was made, it would help Apple secure displays that are higher resolution than what the industry uses right now on tablets and smartphones–Apple's smartphone has the highest pixel resolution in the smartphone market today with its Retina Display at 960 X 640 resolution while the majority of the high-end smartphone industry uses a 640 X 480 VGA or WVGA standard. Additionally, the next-generation iPad is rumored to have four times the pixel count of the current generation iPad.
While Apple probably cannot prevent others from implementing such a high resolution display on competing smartphones, its investment in this "strategic" component can make it costly for others to compete with the iPhone in terms of display specs.
Cook says that the strategic component is akin to Apple's investment in flash memory in the past, which has helped Apple to become the world's largest consumer of flash memory. The company was able to offer iPods and iPhones with a large amount of memory available compared to competitors–the original iPhone debuted with 4 GB of memory when the industry was still at 512 MB of on-board storage.
Now, with flash memory under its belt, Cook says, "In the past several quarters, we've identified another area and come to recent agreements."
Could that area be high resolution displays?

As an Amazon Associate I earn from qualifying purchases.