Did Apple Violate Copyright Laws in Trying to Sue Samsung for Patent Infringement
In its battle with Samsung over patent infringement between the uncanny similarities between the iOS-powered iPhone and iPad and the Galaxy Tab, Player, and S smartphone, Apple may have committed a violation of copyright laws through the unauthorized use of photos of Samsung's devices from popular tech bloggers.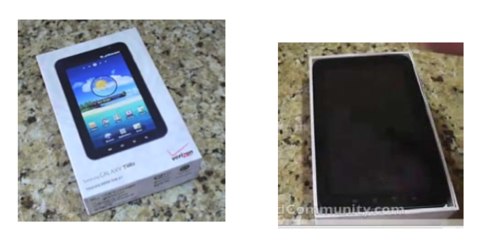 According to former Engadget editor Nilay Patel, Apple's lawyers "used photos of Samsung products taken by Myriam Joire andAndroidCommunity without permission. Hell, they even cropped AndroidCommunity's watermark."
Patel admits that the use of said images by Apple is in an unexplored area of law. That said, he consulted with University of Kentucky law professor Davida Isaacs, who found that "this type of copying wouldn't pass the general four-factor fair use test, especially since the "purpose and character of the use" is not one that required reference to these photos — unlike, say, some attempt to criticize the photos themselves."
Given Apple's own legal complaint about Samsung about intellectual property, there's a bit of irony behind Apple's own use of others works without proper credit in its legal filing.
Via: Myriam Joire on Facebook

As an Amazon Associate I earn from qualifying purchases.