Did Corning Out Transformer Pad Infinity Launch Date with Availability of Gorilla Glass 2 Release?
At Mobile World Congress, Corning announced that consumers can expect to find devices–both tablets and smartphones–with the company's Gorilla Glass 2 glass screens starting in the April or May timeline. The company highlighted that both smartphone- and tablet-manufacturers Acer and Asus have announced products or roadmaps for devices in the future that will launch with Gorilla Glass 2 displays.
Given that Asus had announced the Transformer Pad Infinity, a revised 10-inch version of the Transformer Prime that will either support a quad-core processor or 4G LTE network connectivity and Qualcomm's Snapdragon S4 CPU alongside a full 1080p HD display, was announced at MWC to support Gorilla Glass 2, the April or May timeline by Corning may hint that the Transformer Pad Infinity may be launching in or around that timeframe.
Video courtesy of gadgetjim.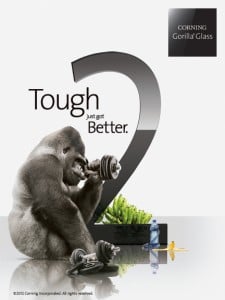 Given that the Transformer Prime was launched just recently, the release of the new successor in the Transformer Pad Infinity will give the Prime a lifespan of about half a year on the market. Though the Prime was anticipated by many hopeful tablet owners thanks to the device being the first out of the gate to support quad-core processing power with the inclusion of NVIDIA's Tegra 3 platform, the tablet had suffered a few setbacks at launch, including GPS performance issues and a locked bootloader.
Corning had initially debuted Gorilla Glass 2 last month in Las Vegas at the Consumer Electronics Show, highlighting that the thinner, yet strong, glass panels will help manufacturers improve touchscreen responsiveness, create thinner devices, or pack in more features like a beefier battery.
Via: The Verge