Did Nokia's CEO Allude to a Nokia Windows 8 Tablet?
At Nokia World in London, Nokia CEO Stephen Elop, who is credited for the company's transition from Symbian to Windows Phone, made reference to the Windows Phone UI and alluded to a tablet. As a smartphone-manufacturer, Nokia is among the few to not have a tablet in its portfolio at this time, though rivals who made heavy bets with Android 3.0 Honeycomb haven't fared so well against the iPad and this may be a reason for Nokia's conservative approach to the emerging mobile computing form factor.
Sitting down with This is my next, Elop talks about the company's new Windows Phone Lumia products as well as address concerns with the lack of customizations on the platform saying that Android is too fragmented and the user experience is vastly different from one device to another and thereby causing customer confusion.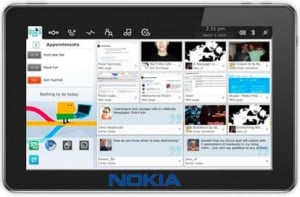 That said, Elop says that 'there is broader opportunity' still with the platform.
"The user experience of Windows 8 is essentially a superset or supercharged version of the Nokia Lumia experience that you saw on stage today. And you see the parallels and opportunity for commonality from a user perspective." Elop says that there is a broader opportunity here, and that Nokia "sees that there is a broader opportunity as well," but he doesn't want to "specifically comment on what that might mean."
Elop also talks up his partnership with Microsoft and how Windows Phone and Windows OS will become closer together and share more commonality with Microsoft's investment in HTML 5.

As an Amazon Associate I earn from qualifying purchases.