Did the Nokia Lumia EOS Just Pass Through the FCC?
The Nokia Lumia EOS, the company's much rumored Windows Phone device with a 41 megapixel camera, optical image stabilization could have just passed through the Federal Communications Common for approval.
A device with the model number RM-877 appeared in the agency's filing reports just today. It's that device that seems to be a dead-ringer for what's been rumored as the Nokia Lumia EOS. While not totally confirmed as the Lumia EOS, the RM-877 is measured as being 130.35MM tall and 61.4mm wide making it larger than the other only Lumia rumored known to be heading to American users, the Lumia 925.
The device features AT&T compatible LTE bands, pentaband HSPA+ with support for GSM and EDGE connectivity, NFC and Bluetooth. Leaks of the Nokia Lumia EOS had indicated that the device would be headed as an exclusive to AT&T Wireless for a release sometime this July.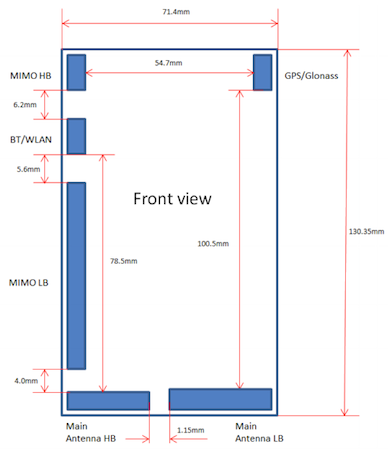 Read: Nokia PureView from the Best Camera Phone Yet
Leaks about the Lumia EOS have reached a fever pitch in recent weeks with complete details about the device's chassis design, casing materials and even video of the device running Windows Phone surfacing. Users have been expecting a Lumia with the full capabilities of the Nokia 808 PureView to make an appearance ever since the company announced that it would be using the Windows Phone 8 operating systems on all of its smartphones.
While the Nokia Lumia 920 that was released last fall as well as the Lumia 928 and Lumia 925 all have the optical image stabilization pioneered by the 808 PureView; these devices don't have a camera sensor as large, resulting in a device that simply can't match the picture quality of the 41-megapixel 808 PureView.
Read: Nokia EOS Teased for July 11 New York City Event
Nokia has already scheduled a press event for July 11th in New York City. It's widely believed that Nokia will use this event to formally announce the Lumia EOS, likely taking high-end slot in the carrier's lineup currently occupied by the Lumia 920.
The invitation for the event hints that whatever device is being announced will feature enhanced zooming technology.

As an Amazon Associate I earn from qualifying purchases.