DietSensor Makes It Easy to Count Calories
One of the biggest methods for losing weight is counting calories to make sure you don't overeat, and the DietSensor is a sensor/app combo that makes this really easy to do.
If you've ever counted calories before and kept close track of the things you ate throughout the week, it's something that isn't particularly fun, and it's sometimes even monotonous, leading to most people giving up after a short while.
However, DietSensor is an app and sensor device system that can provide all sorts of information about your food.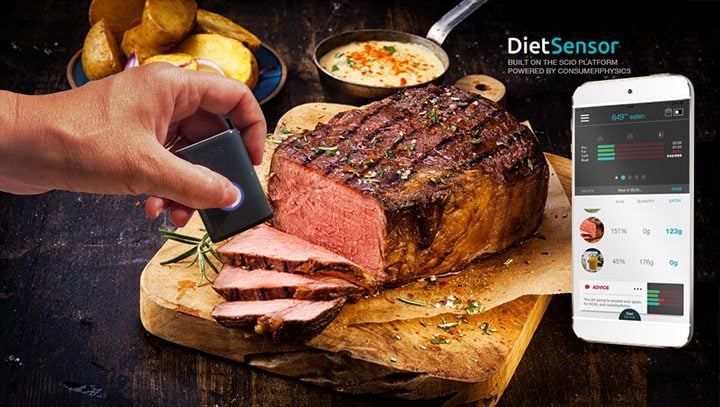 There will be a free app available that will allow you to manually track your calories quickly and easily using the built-in database of all kinds of food, or you can spring for the premium option that lets you use a $250 handheld sensor that can scan the molecular makeup of your food to provide nutritional information without having to manually enter it in.
However, in order to use that feature, you'll have to pay a monthly service fee as well, which will be priced somewhere between $10-$20 per month.
The app will also come with features that gives you advice and coaching on what to eat and motivates you to eat better overall.
The sensor itself is about the size of a Zippo lighter and weighs just 1.2 ounces. It's battery also lasts up to a week and recharges using microUSB.
DietSensor won't be available just yet, but the company is aiming for a 2016 release at some point during the third quarter.

As an Amazon Associate I earn from qualifying purchases.