Digital Cube's G43: Smallest UMPC?
More news from CeBIT. Engadget (and others) are reporting on the tiny G43 form Digital Cube, which is marketed as the "world's smallest" UMPC. It has a 4.3 inch screen with a 800×480 resolution and runs an AMD Geode LX800/900 processor. Of course it has WiFi, Bluetooth, and according to Engadget a "nice touch-pad mousing interface."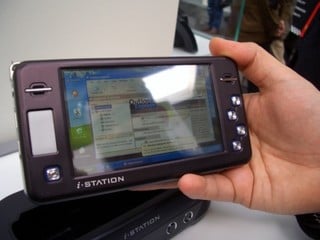 As an Amazon Associate I earn from qualifying purchases.