Digital Summer Party in SF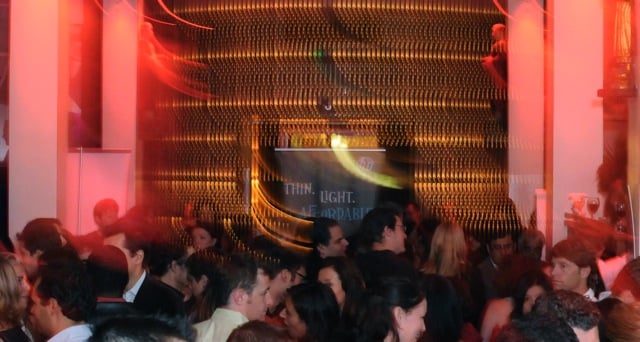 Last night I went to the Digital Summer party at Temple, a nightspot in San Francisco. It was a celebration of technology mixed with a fashion show. Liana Burtsava and Eliane Fiolet from Ubergizmo and Girls in Tech hosted the event. Intel, HP, Coveroo and Eye-Fi were all there showing off their wares and the place was packed.
Yes,   summers in this city can be cold, but at least there's cool tech events like this to go to.

I brought along my Nikon D300, with an SB-800 flash and Gary Fong Lightsphere to take some pics. I used an Eye-Fi card to upload the pics via my Sprint MiFi 2200 3G card.
Intel was showing off its range of Mobile Internet Devices. As many bloggers pointed out last week it's hard to get your hands on a MID at, but that wasn't a problem at this event. The party-goers really seemed to enjoy playing with them and talked a lot about their touchscreens and size. It's going to get easier to buy MIDs soon.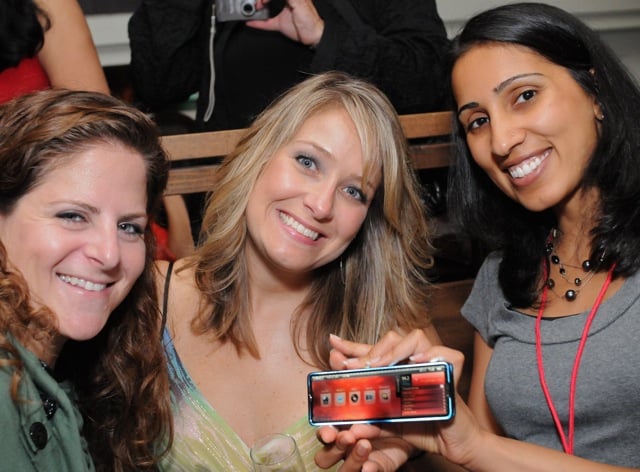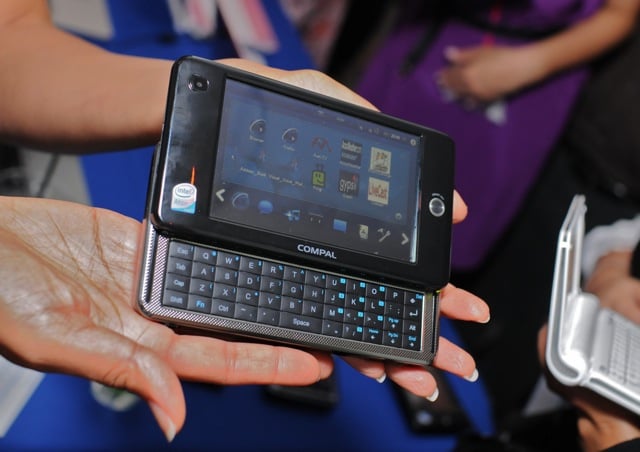 Here's a Compal MID with a keyboard for on-screen keyboard haters.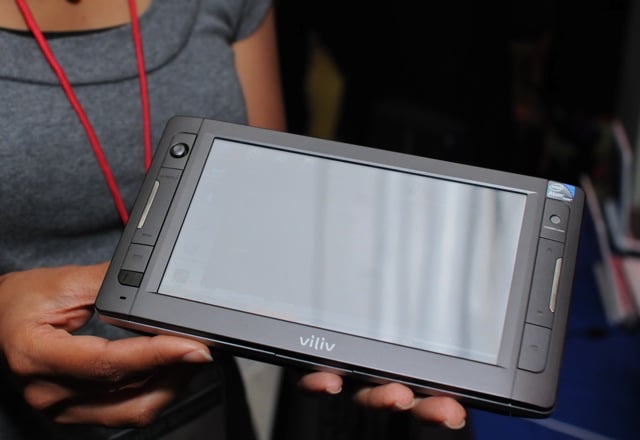 The Viliv X70 is too big to put in your pocket, but the roomy touchscreen sure is nice.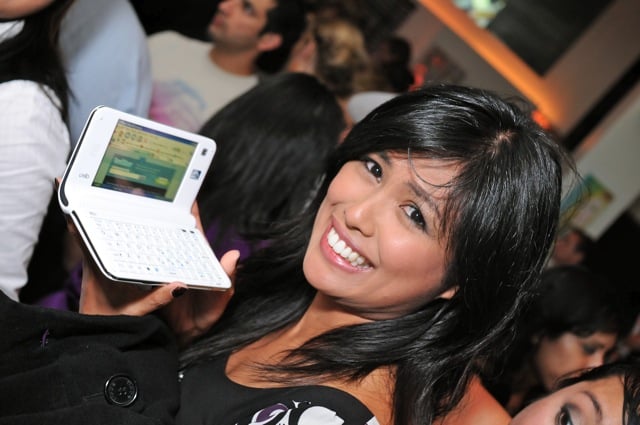 UMID   mBook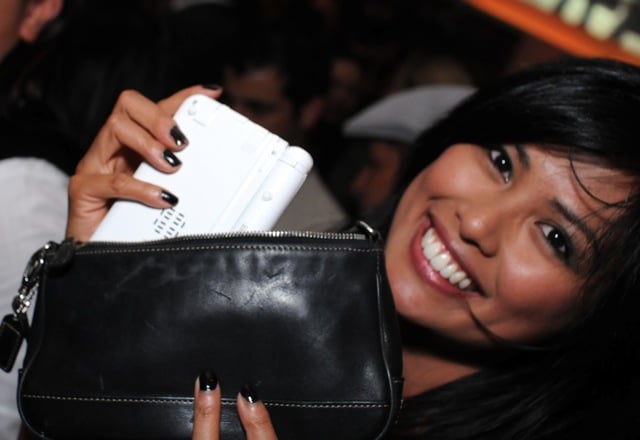 Yes, they're small enough to fit in your purse.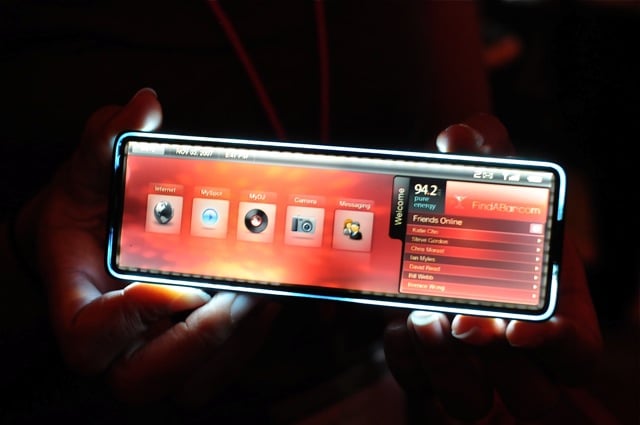 Intel had a mockup of a candy bar style MID that drew a lot of attention.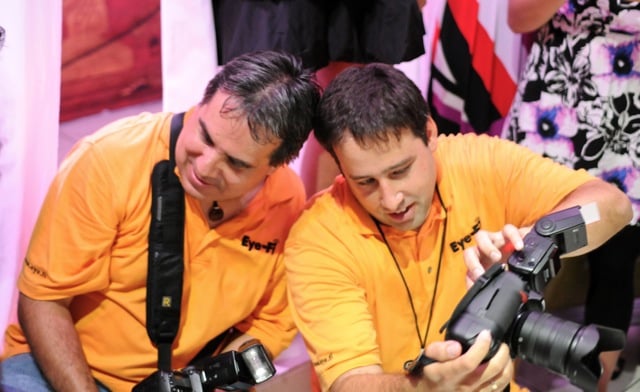 Several Eye-Fi employees were taking pics and showing them off on the projection screens around the club to demonstrate their Wi-Fi enabled SD cards. Ziv Gilat of Eye-Fi probably eats up more bandwidth on his 3G data plans than anyone else in the world. He's constantly uploading on the go and I really hope he has an unlimited plan.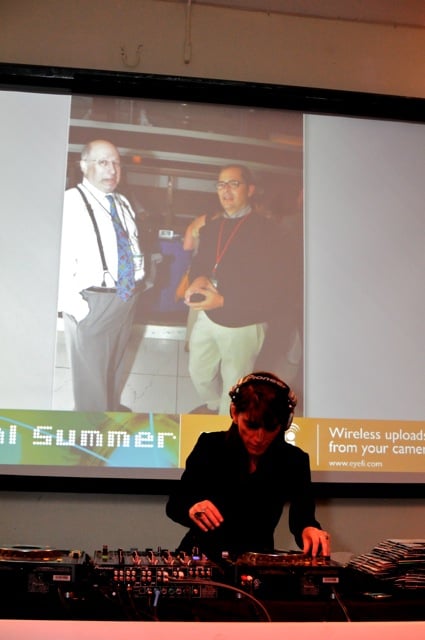 This is one of the screens that were displaying pics as the Eye-Fi crew uploaded them.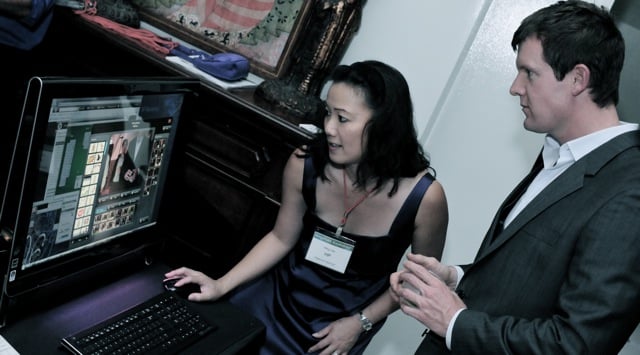 HP had its range of netbooks and the Touchsmart PC on display. I also got to play with the company's new all-in-one printer that connects to the web so you can find and print tickets, directions and more. The touchscreen seemed responsive, but I question why anyone would want to complete transactions at their printer instead of their phone or PC. Maybe it's one of those things that will become standard equipment in HP printers in the future if the initial product is warmly received.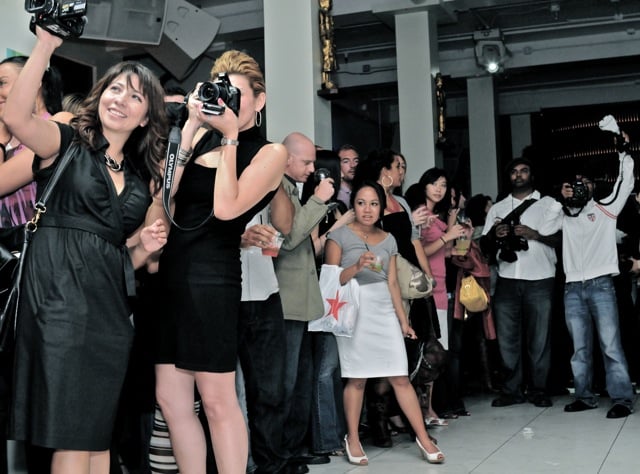 There was more to see than just gadgets at the party. At the end of the event three local fashion designers displayed their merchandise on the runway.   I was hardly the only one with a DSLR shooting away.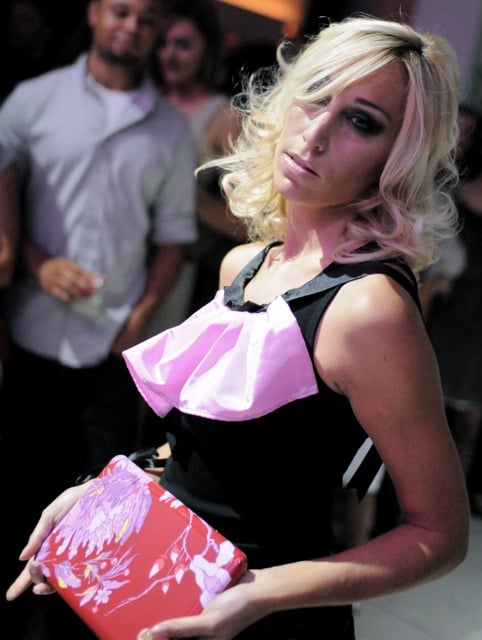 The HP Mini Vivienne Tam Edition made an appearance on the runway.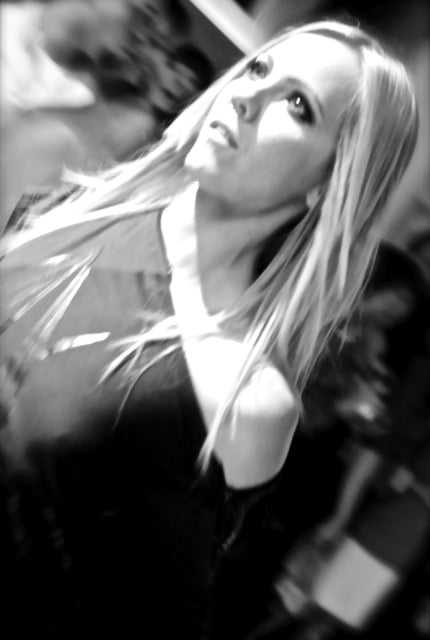 I shut off the flash for the rest of the night and just shot with ambient light. I prefer capturing events as I see them whenever possible. People look more natural without strobe lighting and I concentrate more on other aspects of shooting.