DirecTV for iPad Finally Delivers Streaming On The Go
DirecTV has updated is popular iPad app and along with it is a feature that customers of the television service have been clamoring for for quite some now. That feature is, of course, the ability to stream content outside of the house, without the need for a DirecTV box. It's now available with the latest update for the iPad which also brings a couple of other nifty features along with it.
The biggest knock on the DirecTV app before the update was that it couldn't get content without being in the vicinity of the DirecTV box, a gadget that is housed in living rooms across the United States.
Now though, if an iPad owner with this app and DirecTV service wants to, they can take it anywhere and stream content from HBO, Starz, Encore and Cinemax. All app users have to do is hit the "Watch on iPad" and voila.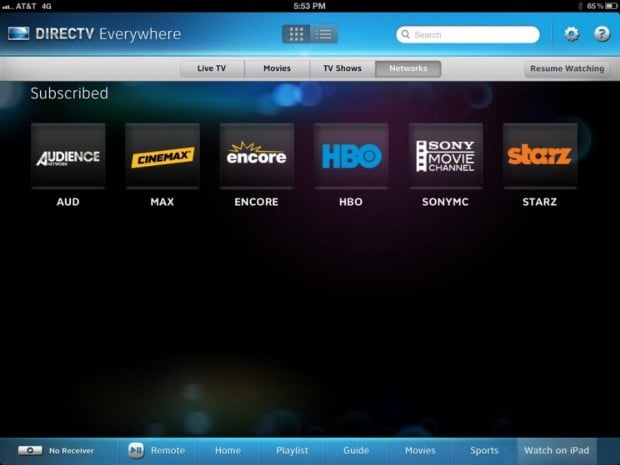 Beautiful streaming content.
The update also comes with the ability to view shows that were previously being watched and continue them if they were interrupted. There is also a new way to discover the buzzed about shows using a new social feature. This way you can discover all of the shows that people are raving about and avoid the ones that are duds.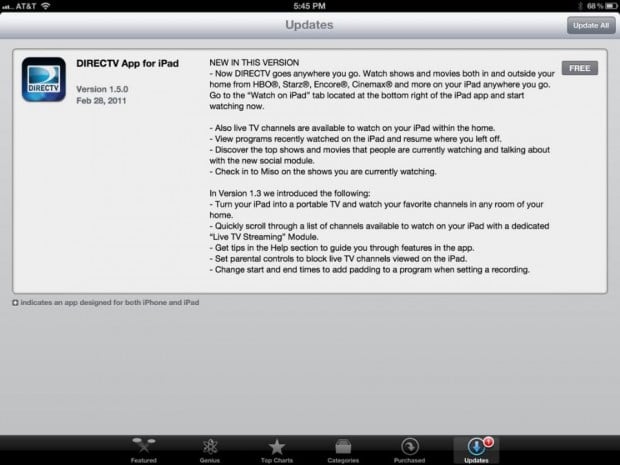 This is a must-have update for those that use this application, especially those of you that have a new iPad with 4G LTE data as this gives you yet another reason to take your iPad out into the wild to use and abuse AT&T and Verizon's high-speed, next-generation networks.
You can find DirecTV's app on the iOS App Store.