DirecTV iPad App Updated, Now Features Live Streaming TV
DirecTV has updated its iPad application today and included in the update is a feature that many who use the service have been anticipating since it debuted for the iPad earlier this year. That feature of course is live streaming television.
That's right. Those of you with the DirecTV app can now stream 38 channels live, from your iPad, as long as you're at home.
Yes, unfortunately you have to be on the same network as your DirecTV Plus HD DVR. So, it's useful in the bedroom, the living room, and dare we say it, the bathroom, but it won't work if you try and stream live television at your friends house. If you want to do that, you'll need the Nomad box which costs $150.
There are tons of channels to choose from like the NFL Network, CNN, SyFy and more, but sadly, ESPN didn't make the cut.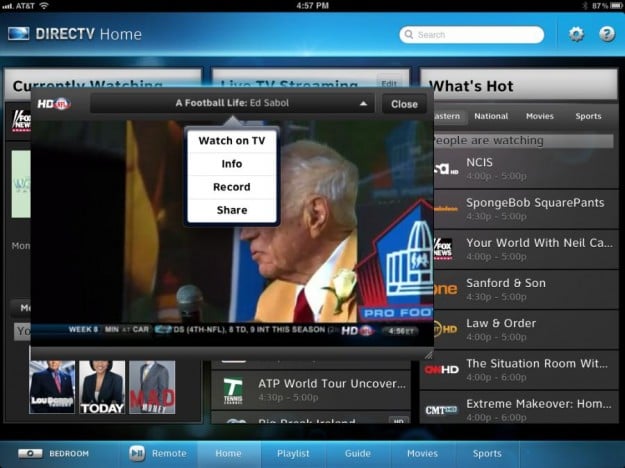 So, if you're a DirecTV subscriber and you own an iPad, you can find the new software right here. And just to make things a little easier for you, here is a full list of the channels that can be watched live.
Via: Engadget

As an Amazon Associate I earn from qualifying purchases.