How to Disable SMS Text in Google Hangouts
Just like many leaks and rumors suggested Google announced that the popular Hangouts instant messaging application and service will now support SMS and MMS messages. Essentially replacing the stock SMS app on our Android smartphones.
It first arrived with Android 4.4 KitKat on the Nexus 5, and this week they started rolling out the new Hangouts v2.0 for all Android device in the Google Play Store. Being able to control all communication in one simple to use application is nice, but it won't be for everyone. At first launch it will ask you if you'd like to use Hangouts as SMS, and if you select yes the feature will be enabled and all messages will be imported. Below is the simple steps to enable or disable SMS in Hangouts.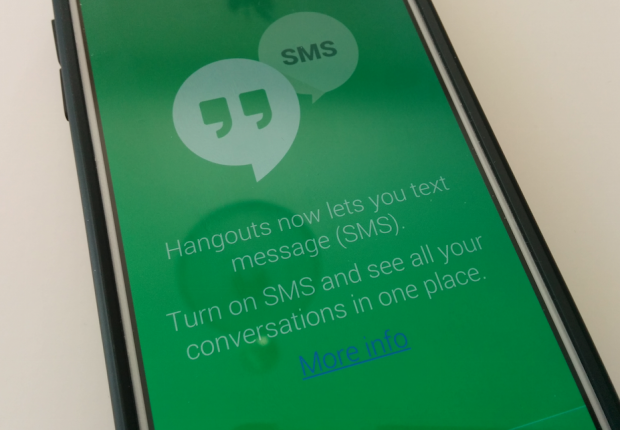 If users elect not to enable it on first boot, you're all set and no further steps are required. However, if you give SMS in Hangouts a try and don't like the experience or want to go back to your previous setup and situation, here's how to do so.
Instructions
Simply go into Google Hangouts and tap menu on your device (or the 3 dots for on-screen keys) go to settings, then tap "SMS" and from here you'll be able to enable or disable SMS in Hangouts. It's that easy, just as you see in the screenshot provided below.
However, if you're a user on Android 4.4 KitKat or the new Nexus 5, the experience and steps are slightly different. KitKat has a dedicated area in settings for which application you'd like to be the default message client and service. Using the same steps as above, instead of just unchecking the option it will actually direct you to settings. In Settings > Wireless & Networks tap more, then the second option listed as "default SMS app" is where you'll be able to quickly toggle from Hangouts, Handcent, GO SMS, or any other text message application of choice.
Stock devices will be able to toggle the option here, while older devices not running Android 4.4 KitKat will need to follow the steps outlined above in the Hangouts application themselves. Many third party SMS apps have already updated with full support for Android 4.4 KitKat, so once you receive the update you'll want to have the latest version of your SMS application of choice.