How to Disable Text Message Previews on Galaxy Note 7
Learn how t0 disable text message previews and popups on the Galaxy Note 7 with our guide below. New messages give away potentially private information in a popup, on the lockscreen and in other areas. Here we'll explain how to change these settings and keep prying eyes away from sensitive information.
Now that the flagship Galaxy Note 7 is back on shelves and in the hands of millions of customers following a quick recall process, owner have lots of questions. Once owners get it setup and ready to use they'll want to change a lot of little settings.
Read: 8 Best Galaxy Note 7 Screen Protectors
On the Note 7 the stock text message app will get a popup notification sharing a preview of the message, on the notification bar ticker at the top of the screen and on the lockscreen. This is convenient for most, but some may want to hide it for privacy reasons. Lets get started.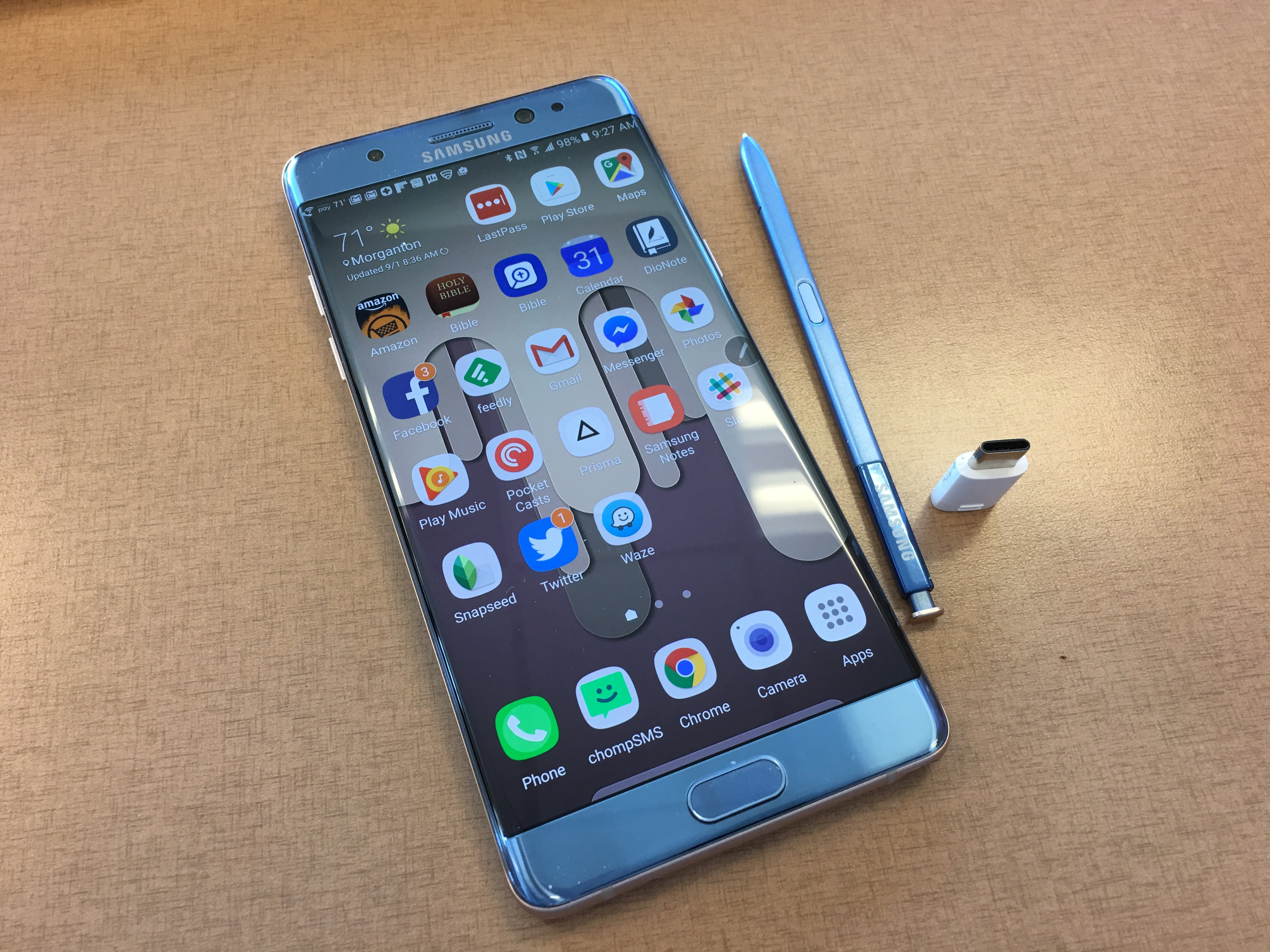 The new Note 7 is Samsung's best phone to date. Recall aside it features a beautiful award-winning display, IP68 dust and water-resistance and more. The camera is better, it has double the storage at 64GB and an SD card, USB Type-C fast charging port and the entire device (S-Pen included) work under water.
It has a lot to offer, but also so many settings and features it can be overwhelming. Not to mention the settings menu has been completely revamped, so finding important options may be a challenge.
While most owners will download a different text message app, those using the stock "Messages" option need to customize the settings to fit their needs. With that said, here's how to disable those text message previews and popups.
Disable Text Message Previews
The popup window for incoming notifications is my favorite feature, but it isn't for everyone. It allows users to quickly reply to a text even while in another app. This popup shows who the message is from and a preview of the conversation. That's what we're trying to avoid and disable.
A similar thing happens in the notification bar. A small icon appears without on its own with information about the message. If you don't want this information out and visible it can all be turned off. The result is messages are hidden until you open the app and read it yourself.
Instructions
To start launch the default "Messages" app and hit the more button on the top right or the 3-dots. Choose settings > notifications > and turn off "Pop-up display" and "Preview Message". Both of these show information where you may not want it. I keep these on for convenience, but everyone is different.
If you enjoy this feature and want to keep it but hide sensitive information that can be done also. Keep Pop-Up Display enabled but turn off the Preview. This way the notification still appears, pop-ups are visible but information is kept private. Alerting you to a message and giving quick access in a secure manor.
Disable Lockscreen Preview
To take this all a step further we can disable the lockscreen popup previews as well. It's nice getting a notification on the lockscreen but some want to turn it off. Alternatively some want to simply hide the information but still get the lockscreen prompt. So lets do that as well.
Head into settings by tapping the gear-shaped icon at the top of the notification bar, or in the apps menu. Select "Lockscreen & security" and scroll down to "notifications on lockscreen". Now simply choose to hide all content, or select "icons only" to still be informed. Both options are available as shown below.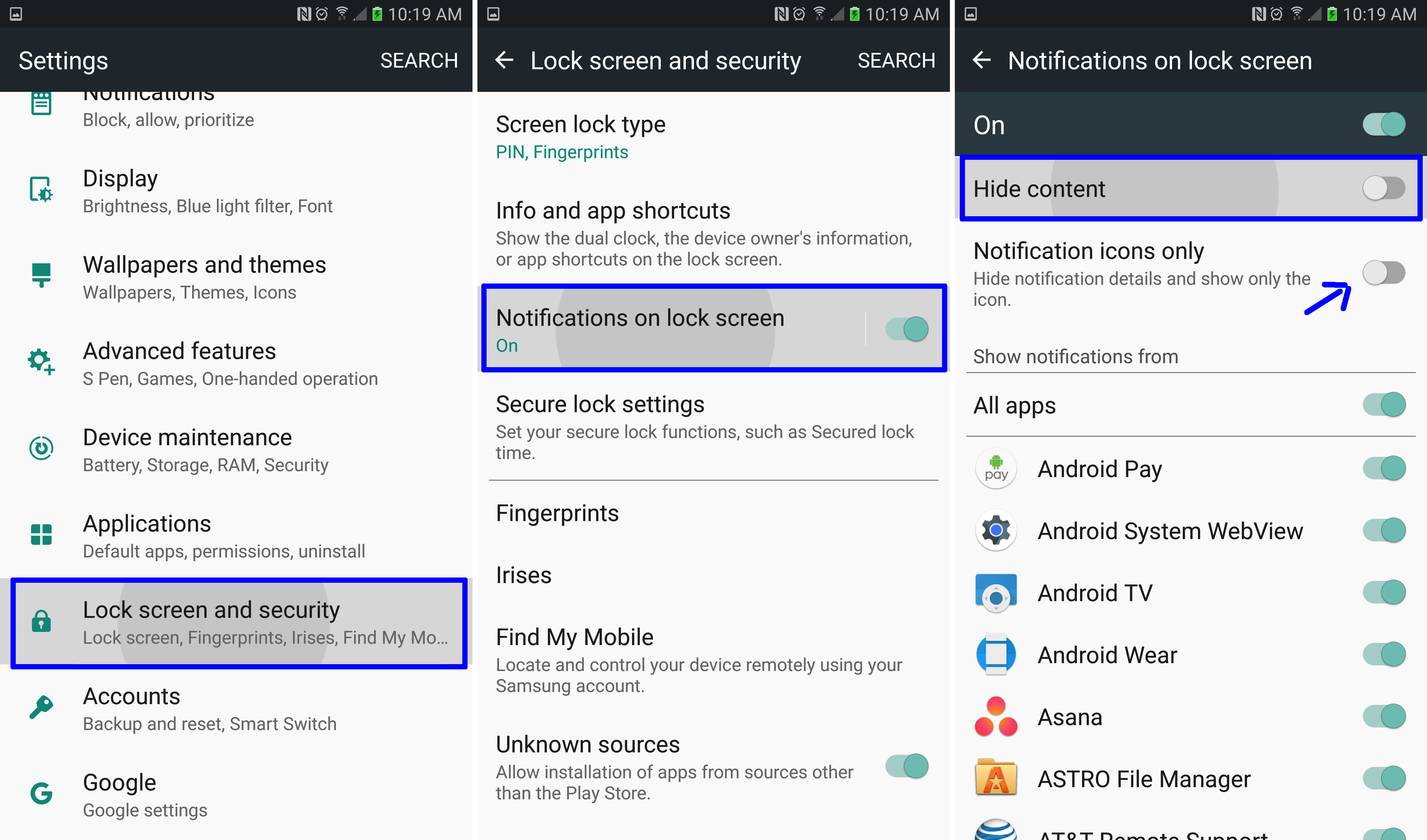 We're all done, and now the Note 7 is completely secure when it comes to text messages, or notification previews on the lockscreen. The second set of instructions prevents information from multiple apps, not just messages. Of course the best solution is to have a fingerprint or other security measure in place. Hopefully the steps above will give Note 7 owners some peace of mind while using their device.
While you're here, consider some of our Best Galaxy Note 7 cases in the slideshow below.
17 Best Galaxy Note 7 Cases
Spigen Rugged Armor Note 7 Case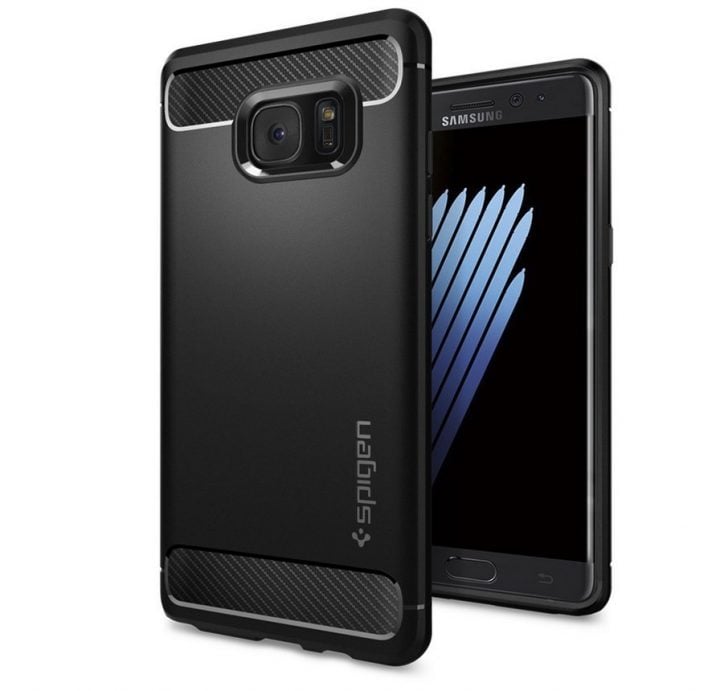 Spigen is a household name at this point, and if you've never tried one of their cases you should start with the Galaxy Note 7. Spigen makes everything from ultra-thin lightweight cases to some of the most durable options on the market.
Myself, I always choose the perfect middle ground model like the Spigen Rugged or Tough Armor. This is a durable and lightweight (and also cheap) TPU case with a flexible design, air-pocket technology to protect the phone from drops, and a small lip on the sides to protect the screen.
Even with the Edge curved glass laying face down this case will protect the Note 7. It's as good as it gets, has a faux carbon fiber design, and is under $12. You can't go wrong with anything from Spigen, and this probably won't be their only case on our list. Like this one.

As an Amazon Associate I earn from qualifying purchases.