How to Disable Text Message Previews on Galaxy S6
This guide will show Samsung Galaxy S6 and Galaxy S6 Edge owners how to disable text message previews, popups, and lockscreen information to keep privacy under control. Now that the phone has been available for a few months we're receiving a lot of questions, and one is about the text message popups showing sensitive information.
With the Samsung Galaxy S6 and S6 Edge Samsung redesigned the entire user interface on top of Android 5.0 Lollipop, and along with it came a lot of changes. One of those is a neat popup preview of text messages, and a preview of the message on the lockscreen, and some users want to hide that sensitive information.
Read: How to Reset a Frozen Galaxy S6
On the Galaxy S6 and S6 Edge using the stock text message app users will get a popup notification sharing a preview of the message, on the notification bar ticker at the top of the screen, and even on the lockscreen. And while this is convenient for many, some may want to hide or disable this from being shown. Read on to find out how.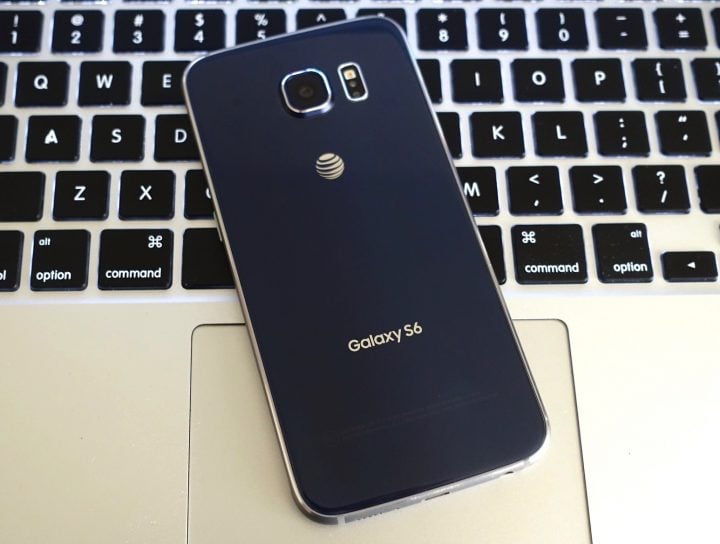 The default text message app that's built into these phones is a great application, but there are countless 3rd party text apps for Android with lots of settings that will fix this problem. Personally our advice would be to try one of the many outlined below, Textra is one of my favorites.
Read: How to Change the Galaxy S6 Text Message App
However, if you'd like to continue using what's already installed, below are some instructions to hide some of those notifications, popups, and information on the lockscreen to keep things more private.
Disable the Popup
The most convenient feature, one that's also rather intrusive is the popup window showing in incoming text message on the Galaxy S6. This popup shows who the message is from and a preview of the conversation, which can get users in trouble at work or share sensitive information. This is the biggest one we've received questions about, and here's how to disable it.
Open the default "Messages" app and tap the more button on the top right, then choose settings > notifications > and turn off "Pop-up display" to get rid of this. It's that easy, and shown in the image below.
This completely removes the popup window that users see when an incoming text message is received. This removes the popup, but messages will still be shown in the notification bar at the top of the page (sliding and showing a preview) as well as your lockscreen, so lets disable those as well.
Lockscreen Text Preview
In the past we've detailed how to enable message previews on the lockscreen, but this is about disabling them. If Galaxy S6 owners don't want an incoming message and its content to be displayed on the lockscreen, here's how to disable that.
Head into settings by tapping the gear-shaped icon at the top of the notification bar, or in the apps menu. Then select "Sounds & notifications" and scroll down to "notifications on lockscreen". From here select to hide content. This will still show notifications on the lockscreen from messages, Facebook, Gmail and more, but it won't show the contents. To remove everything, select Do not show notifications.
Read: 65 Galaxy S6 Tips & Tricks
Last but not least, and as we mentioned above, users can also simply try using a different text message application. My favorite is Textra, which has options to show contact information in notifications or leave it blank, or to even hide the message contents on all incoming notifications. This way you'll know you have a new notification, but can choose what it shows.
There are countless 3rd party text message apps on the Google Play Store with tons of privacy controls. ChompSMS is another popular one, but the steps above will fix these issues for those who'd rather stick to the stock app available on the Galaxy S6. For even more tips and tricks hit the link above.