Discontinued Dell Streak 5 is First Android Certified for Dept. of Defense
The now discontinued Dell Streak 5, which was revolutionary at the time of its release as the first hybrid smartphone-tablet form factor device, is now the world's first Android device to get official certification for the U.S. Department of Defense use. Though Dell has stopped selling the Dell Streak 5, the company has continued development on the software side to optimize the device and bring security improvements to the Android architecture, allowing for the phone to gain certification for use with secure but unclassified communications.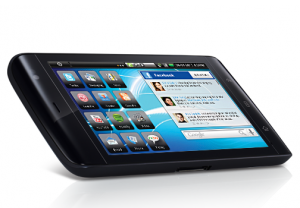 According to Electronista, Dell has worked closely with the Defense Information Systems Agency to bring security implementations such as remote wipe, lock out users after successive invalid passcode entries, and allow IT departments to remotely control various security settings.
It's unclear what the latest DoD certification will mean for Dell's Android tablet ambitions here in the U.S. Earlier in the year, the company said that it will be focusing future tablet releases on the Chinese market and will be evaluating the U.S. market. However, with the DoD DISA certification, the company makes the suggestion that the latest approval should open doors to other government agencies.
In addition to Android, Dell is also building Windows tablets, with the most notable recent introduction being the Latitude ST.
Users looking at the same hybrid form factor pioneered by the 5-inch Streak can look forward to the 5.2-inch Galaxy Note by Samsung, which boasts phone call capabilities as well as a higher resolution 1280 X 800-pixel display. The Galaxy Note, however, is not DISA-certified.