Dish Network Wants to Create 4G LTE Network
Satellite TV provider Dish Network wants to build a mobile broadband 4G LTE network with its existing spectrum, which when it had acquired was earmarked for satellite services. Dish Network wants to better compete with phone and cable companies that are now offering high speed Internet, paid TV offerings, and phone into a package.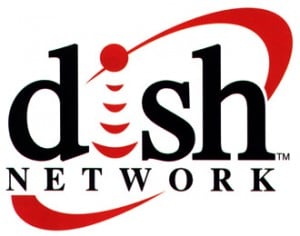 The move comes as Dish had learned that Lightsquared, which is now moving into the wholesale 4G LTE market and repurposing the satellite TV spectrum that it acquired for use on its 4G LTE plans with FCC approval. However, Lightsquared's efforts so far are still not going anywhere as its LTE plans are causing interference with GPS signals, and until that issue gets resolved, the FCC won't approve an actual network. Dish says that the GPS interference issue won't occur as the company operates different frequencies than the spectrum that was given to Lightsquared.
Dish has not given specifics about its plans for mobile broadband through 4G LTE technologies, though the company did say that mobile and Internet-connected tablet offerings are a possibility. Unlike wireless carriers, Dish has not committed to how much of the American population it hopes to blanket with its new network, nor pricing strategy for 4G LTE high speed home Internet. Pricing has been a big issue recently as wireless companies have moved from an unlimited mobile broadband pricing structure to a metered and tiered plan, charging consumers on how much they consume, with Sprint and its 4G WiMax network the sole national carrier to not employ the tiered pricing of its larger rivals or take on T-Mobile's throttling of high data consumers.
Dish says that it hopes to have its network ready by 2014.
Via: Associated Press