Dishonored 2 Release: 5 Exciting Details
The Dishonored 2 release is official. After an accidental leak on Twitch, Bethesda announced Dishonored 2 to kick off E3 2015 right along side the Fallout 4 release date and a Doom reboot.
Bethesda delivered a three-minute cinematic Dishonored 2 trailer at E3 2015 and announced a remastered version of Dishonored for Xbox One and PS4 that will arrive ahead of the new game.
Dishonored 2 sticks to the stealth mechanics of the original Dishonored, but there is still room to run and gun if you prefer to bring the pain and the chaos to Karnaca.
Corvo Attano is back in Dishonored 2, but he is not the only character you can play. Dishonored 2 offers multiple protagonists that players can choose from. While we are still waiting for Dishonored 2 gameplay, Bethesda delivered a good look at the story that will engulf Karnaca and gamers when it arrives.
The original Dishonored arrived in 2012 and earned many awards for the beautiful and decision driven story-line. Eventually a Game of the Year edition arrived with all DLC for the game included. The original received four main DLC packs including Dunwall City Trials, The Knife of Dunwall, Void Walker's Aresenal and The Brigmore Witches.
Count on Dishonored 2 DLC content and pre-order bonuses that Bethesda is likely to announce later this year.
Here's what we know about the Dishonored 2 release date, gameplay, plot and other important information that gamers need to know.
Dishonored 2 Release: 5 Exciting Details
Dishonored 2 Release Date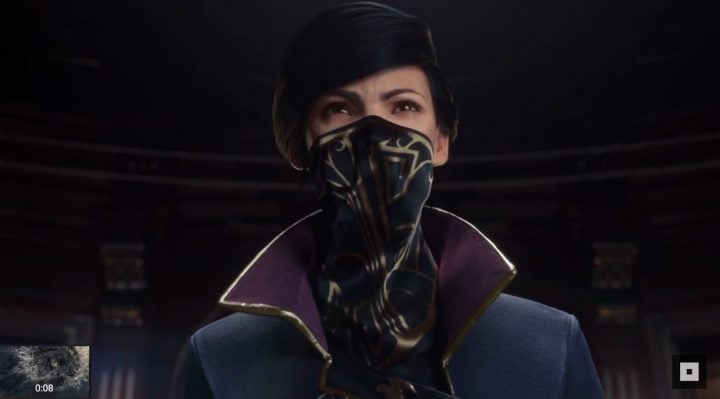 The Dishonored 2 release date arrives in Spring 2016. There is no more specific information about the Dishonored 2 release date yet, but this is a very good sign for gamers. If Bethesda left E3 2015 without any timeframe we might be looking at a late 2016 release.
With this confirmation of a Dishonored 2 release date in early 2016 there is a clear time when we can play Dishonored 2 on the latest consoles.
Bethesda confirmed that this is a title designed for the newest consoles and PC. There is no Dishonored 2 release planned for Xbox 360 or PS3, which is where the original Dishonored appeared.
Dishonored 2 is already available for pre-order on Amazon and at other retailers for $59.99.

As an Amazon Associate I earn from qualifying purchases.