Disney AppClix Cameras Make Taking, Sharing Photos Easy for Kids
The hassle of transferring pictures from digital cameras to the web or devices where they can best be displayed is a problem camera makers are constantly trying to solve. Samsung thinks the best way to do so is by giving cameras Wi-Fi and allowing users to connect them directly to phones, tablets, TVs and refrigerators.
That's fine for adults, but kids need simple solutions that require little energy on their part or the adults who inevitably end up trying to figure things out.
Disney's new AppClix cameras incorporate a solution so simple I wonder why I haven't seen any "adult" cameras try to pull this off. In addition to having a microSD card slot the camera also has a slide out 30-pin connector that fits right onto the iPad.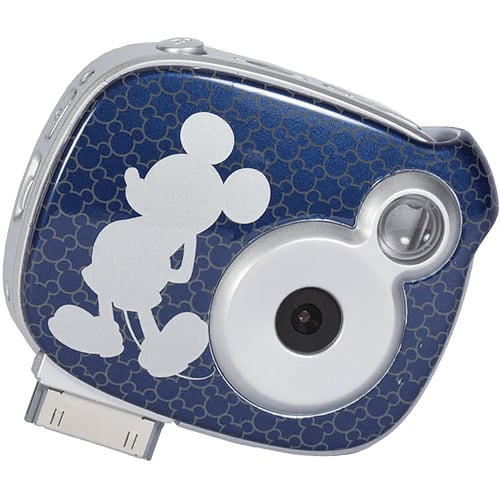 In combination with a free Disney Pix app, parents and kids can download the pictures, pretty them up with a fun photo editing/drawing app, and share them to email, social networks, or the web.
The camera itself is a 7.1MP affair with 4X digital zoom. A small 1.5-inch screen on the back allows kids to preview the pictures they take. And the rechargeable battery should last through at least 100 pictures. It has just 32MB of memory on board but you can expand that via the microSD slot. Plus once you transfer the images to an iPad you can erase them from the camera.
AppClix cost $79, which is on the hefty side for a kid-friendly camera that isn't rugged. One drawback I see already is that it's so small it may be easily lost. The manufacturer makes no claims about durability, but I suspect it can survive minor drops.
The cameras come in five different designs: Phineas & Ferb, Tinkerbell, Mickey Mouse, Minnie Mouse, or Disney Princesses. You can find them at Walmart or B&H Photo Video.