Disney Infinity Shutdown: What You Need to Know Now
Few things feel as magical or come together as well as Disney Infinity did. Conceived as an original take on the toys-to-life genre of video games, Disney Infinity was a playground. Themed story playsets took players on adventures in their favorite Disney franchises. The Toy Box let users create whatever they wanted, with pre-made tools and extras. Disney Infinity 3.0, last year's edition of the game, was the best. Unfortunately, we know that for certain. This summer, Disney surprised everyone with shake ups and changes in its game publishing business. Millions woke up this morning to headlines declaring Disney Infinity cancelled.
News of Disney Infinity getting cancelled came during the company's earnings call. Many expected that the giant company would have something to say about ESPN; the huge sports network has steadily lost subscribers for months now. What they weren't expecting was Disney to exit the game publishing business altogether. Taking Disney Infinity along with it.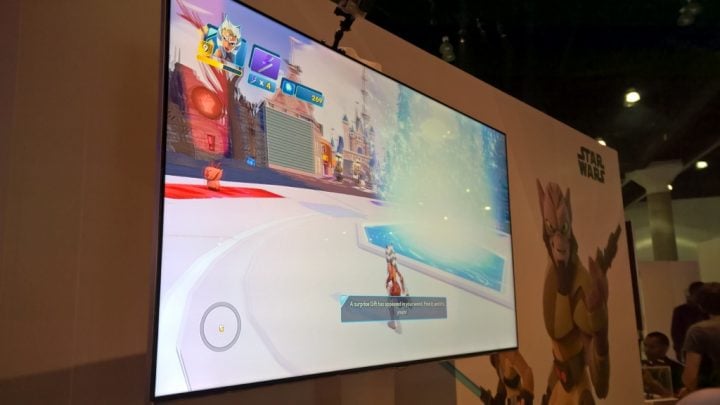 Here's what you need to know about the shutdown.
Disney Infinity Cancelled: What We Know
Disney said on the earnings call that it launched Disney Infinity with a full grasp of the complications that a toys-to-life game would include. Things like managing inventory and keeping stock steady. What it found was that the first two games in the series Disney Infinity and Disney Infinity 2.0 did astonishingly well. With more competition and the realities of selling items directly to users, Disney Infinity 3.0 didn't stand to make as much money as previous versions.
In fact, it's because of the tiny toys that the game lost money for Disney. The company took a $147 million hit to its earnings in the quarter preceding the announcement that Disney Infinity was cancelled. Rather than try to right the ship, Disney said that it made more sense to exit the business of making games altogether.
Going forward, Disney will partner up with other game developers for games based on its characters. Avalanche Software, the studio in charge of developing Disney Infinity will close for good.
Disney Infinity Cancelled: Playset Details
Avalanche had already confirmed that it'd skip another installation of Disney Infinity this year anyway. As such, the short-term prospects for those that enjoy the game haven't changed in a big way, according to a blog post at Disney Interactive.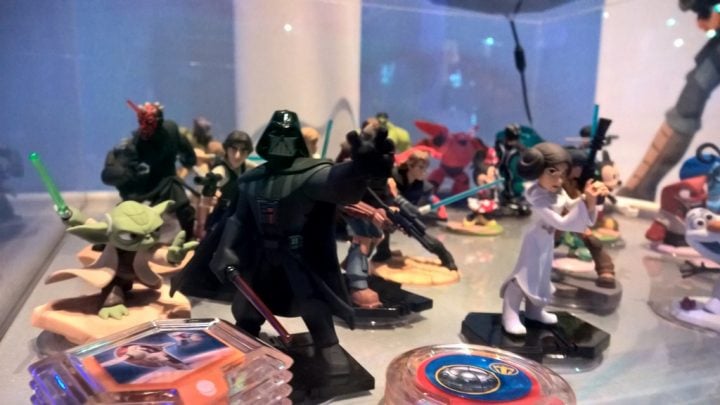 The Disney Infinity 3.0 Battlegrounds playset that accompanied the launch of Captain America: Civil War is already available. So are the Alice Through the Looking Glass playset and the Disney Infinity 3.0 playset for Finding Dory. At least for the short-term, there is plenty for lovers of the game to enjoy.
Disney Infinity Cancelled: What's Worrisome
If Disney Infinity wasn't such a massively interconnected game that would be where the story ends. Despite not getting a new edition, gamers would be able to keep enjoying the title as they have since it arrived on store shelves last year. That's not really possible though.
Since the announcement, the Disney Infinity Community Forum has filled slowly with users protesting Disney's decision to get rid of the game. That's because Disney Infinity 3.0 isn't a game in the traditional sense that we understand. Parts of it – very large parts – rely on servers. In turn, those servers rely on updates from Avalanche Software. If Avalanche is gone, they assume that the servers will go with them.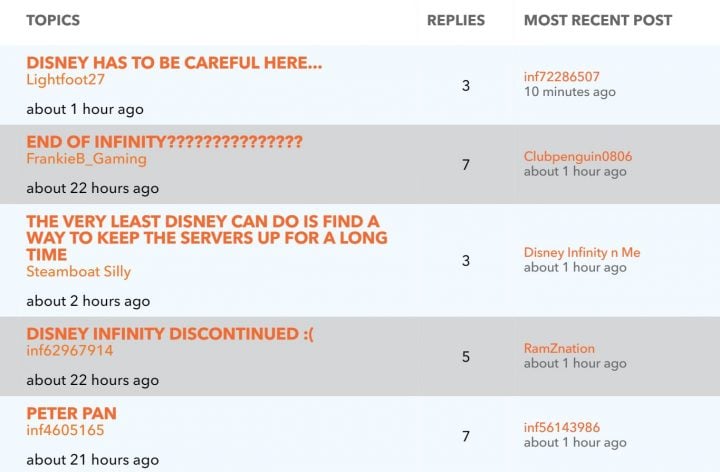 That's absolutely a fair assumption to make. At the time it spawned all the "Disney Infinity cancelled" headlines, Disney announced no extended plan for supporting the users who already invested money in the series.
Only in late July did official confirmation of the company's timetable for the shutdown arrive. Disney sent out an email to all of the game's registered users detailing its plan for the game's shutdown.
Everyone that has purchased a console version of Disney Infinity for a video game console can expect to still enjoy their playsets and toys, just without the online multiplayer portion of the game, nor its community content features.
As of July 29th, Avalanche has removed the in-game purchases for Disney Infinity 2.0 on Steam. The iOS, Android, Amazon and Apple TV versions of the game have had in-game purchases removed too.
On September 30th, Avalanche plans to shut down the PC, iOS, Android and Amazon versions of Disney Infinity. They'll be removed from their respective stores too. Disney Infinity 2.0 and 3.0 from Steam will keep functioning, but have their community features and online play removed. This is when new Toy Box submissions will end.
January 3rd, Disney Infinity games available through the Windows Store will lose their in-game purchases.
On March 3rd, the Apple TV, Windows Store and all other versions of Disney Infinity will lose their community features and online functionality. Apple TV and Windows Store versions will no longer be playable.
Disney Infinity Cancelled: What To Do Now?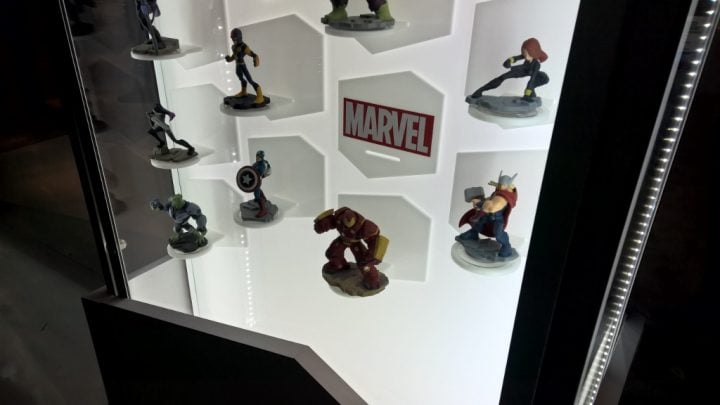 Here's the biggest problem, what to do next now that Avalanche is gone and Disney Infinity 4.0 won't happen ever?
First, unless you're comfortable with not having online connectivity, under no circumstances should you spend money on Disney Infinity 3.0 merchandise. You won't be able to share Toy Boxes or play with others online. Don't expect anymore new figures to appear either.
If you're really a big fan of the series and don't mind spending money on something with an uncertain future, things are about to get very interesting. Look for GameStop, which has sold used and new Disney Infinity figures for years, to heavily discount what they already have in their stores. It's hard to imagine that characters fresh in their boxes will remain priced where they are for very long. Seems like the perfect time to pick up all the characters you had your eye on.

As an Amazon Associate I earn from qualifying purchases.